HabboBites Treasure Run
For the next few weeks, all HabboBites members are welcomed to take part in the Treasure Run! It will be open 24/7!
How do I win?
Your goal is to complete the Treasure Run within the time limit in order to obtain 1 point on the leaderboard!
Do not stand on the red tiles as they will teleport you out of the game.
Avoid the cycad plants as they will teleport you out if they hit you.
There are no limits to how many times you can take part in the run. However, each Habbo can only win once i.e. be the top winner for the week.
To win, you have to be at the top of the leaderboard displayed at the left hand corner in the room at the end of the week!
Where do I find the Treasure Run?
The Treasure Run is an in-game automated Habbo game room made by Armset.
A direct link to the room can be found here.
Prizes
The winner for each week will receive:
10 credits
20 bites points
Site achievement badge
Winners
Week 1 Champion (100 Wins) - Asteile
Do you have what it takes to scale through the run? Good luck!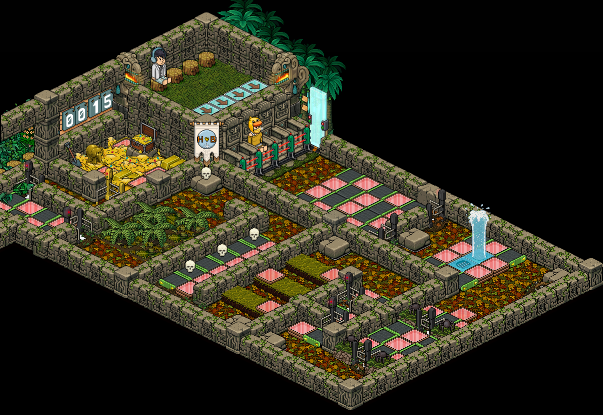 If you see Armset around the hotel, remember to thank him for building the Treasure Run! :D