About HabboBites
HabboBites is a community-oriented Habbo fansite - and our aim is to bring Habbos closer together! At HabboBites, we're one big family! We hope to be your source for the latest Habbo news, current affair news and entertainment (through our very own HabboBites radio and events team).

HabboBites was an official Habbo fansite from the 6th of June 2016 - 23 December 2016.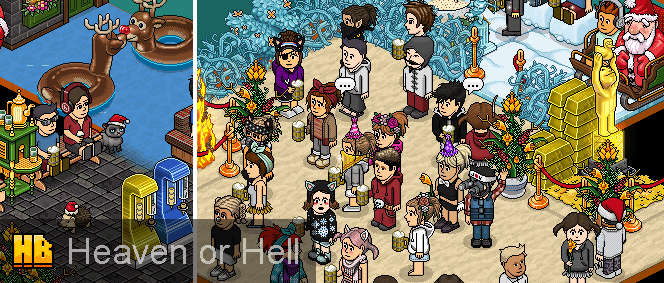 Our story
A team of passionate Singaporean Habbos came together to create a fansite for our Singaporean friends. Although we have a pretty huge SG/PH/MY population, we're an international fansite and we welcome everyone! In fact, we also enjoy learning more about the different cultures!
We also hope to stand out from the rest, by coming up with unique features our members will enjoy.
What to expect
As a HabboBites member, you will get access to lots of cool members-only site features like our very own feed wall!
We also provide prize codes as an added incentive on top of our regular prizes!
Special mentions

We'd like to thank the very lovely Habbo SG/PH/MY community for their support from the very beginning. They've spent hours supporting us, and helping us out in events!
Also a huge shoutout to HabboEmotion - a Habbo resource fansite (owned by our friend eLv) for providing us with all our images and icons!
Disclaimer
HabboBites is not affiliated with, endorsed, sponsored, or specifically approved by Sulake Corporation Oy or its Affiliates. HabboBites may use the trademarks and other intellectual property of Habbo, which is permitted under Habbo Fan Site Policy.