A little bit of kindness can go a long way!

Any random act of kindness can cause a positive ripple effect restoring our faith in the love and compassion of the human spirit.
---
Activity
• Tell us your experience with pay it forward, either a story that has happened to you; how you paid it forward; or how you would like to help someone.
---
Rules
• One entry per person, multiple entries will be invalid.
• Post your entry on the feed with the tag #PayItForward2019
• Entries must contain more than 10 words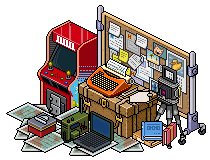 • Entries & posts that are deleted before the username icon or site achievement is given out will not be awarded the icon or achievement
• Deadline - 28 April 2019 11:55PM GMT +8
---
Prizes
• 1st Prize - 20 Credits & 20 Bites Points
• 2nd Prize - 10 Credits & 10 Bites Points
• 3rd Prize - 5 Credits & 5 Bites Points
All participants will receive an exclusive username icon/site achievement! (TBC)