Do you want to be on top?

Make me a chiobu (pretty)
---
Activity
• Put together 3 outfits for Audemars
• Outfit must include these 3 signature clothing articles - Veil, Shades, Hat.
• You can pick any variations of the selected 3 clothing articles (different shades or hats or veils)
• Crop or resize all screenshots to 300PX X 300PX (I like neat presentations)
• You must describe the theme of each outfit (follow the example shown below, image first then description)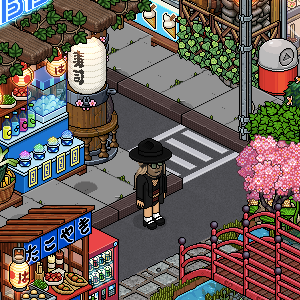 OUTFIT A - Human Bean
Taking Audemars through a failed myspace gothic phase but hip enough to fit the hip and trendy culture in pixel Tokyo where everyone can dress as they please. Inspired by all the sugoii anime characters.
---
Rules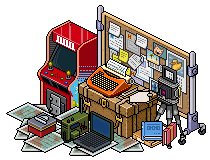 • One entry per person, multiple entries will be invalid.
• Post your entry on the feed with the tag #axmakeover
• Entries & posts that are deleted before the username icon or site achievement is given out will not be awarded the icon or achievement
• Deadline - 31st March 2019 11:55PM GMT +8
---
Prizes
• 1st Prize - 20 Credits & 20 Bites Points
• 2nd Prize - 10 Credits & 10 Bites Points
• 3rd Prize - 5 Credits & 5 Bites Points
All participants will receive an exclusive username icon!