Season of love.. or heartbreak?
"Chance" - Means to hit on.
---
Activity
• Take a picture (screenshot) from behind your pixel (habbo) camera.
• Your picture must include the habbo you want to "chance"
• All photo/post must start with "Season to Chance!"
• Describe why you want to chance your crush, starting with "This year I want to chance (insert crush's name here)
• Look at the example shown below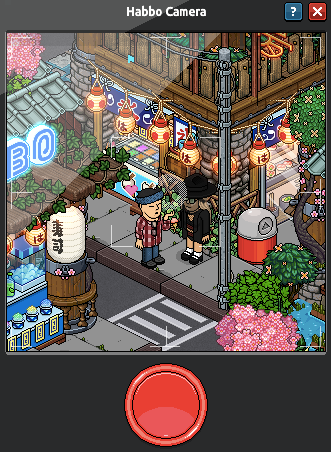 Season to Chance!
This year I want to chance Funkyhabbo as always, he can reject me every year but I will chance him every year.
---
Rules
• One entry per person, multiple entries will be invalid.
• Entries must include your screenshot, title and description.
• Post your entry on the feed with the tag #seasonofchance
• Entries & posts that are deleted before the username icon or site achievement is given out will not be awarded the icon or achievement
• Deadline - 17th February 2019 11:55PM GMT +8
---
Prizes
• 1st Prize - 20 Credits & 20 Bites Points
• 2nd Prize - 10 Credits & 10 Bites Points
• 3rd Prize - 5 Credits & 5 Bites Points
All participants will receive an exclusive username icon!