Time to make it look like Christmas!
Pass me the eggnog, Grampa's not looking.
NOTE: You need to collect at least 3 badges from this GFE Christmas Event, in order to be able
to collect the Secret Santa badge on the last day!
---
Step 1
Enter the teleport shown below.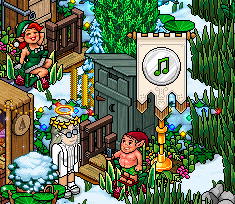 Step 2
Walk on the highlighted spots below to receive your badge, the badge location changes at random.