Santa has put Kalesalad on the naughty list!
Help her get back on the nice list by filing the stockings with toys not coal!

NOTE: You need to collect at least 3 badges from this GFE Christmas Event, in order to be able
to collect the Secret Santa badge on the last day!
---
Step 1
Enter the teleport shown below.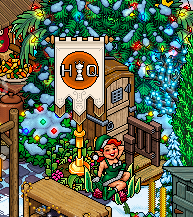 Step 2
Get in line and wait for your turn.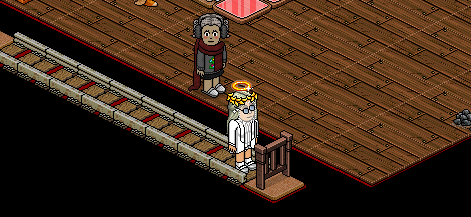 Step on the arrow plates to block the coals from getting on the red tiles.
If your coal gets on any red tile, you will be teleported out of the game.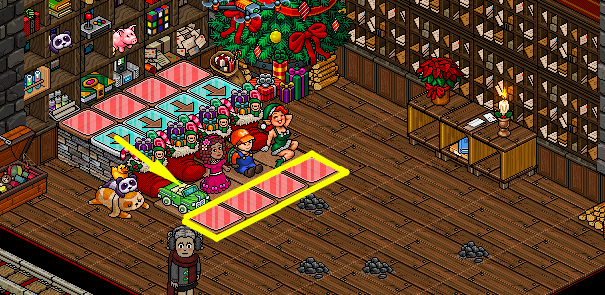 Here's an example, keep the coals off the red tiles.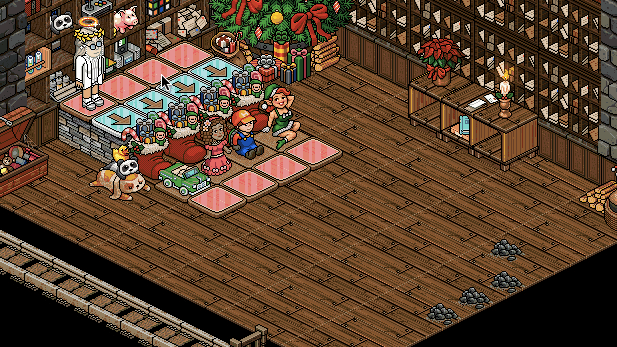 You will have to continously block the coals until the colour tiles turn green,
once they're green walk on them to teleport.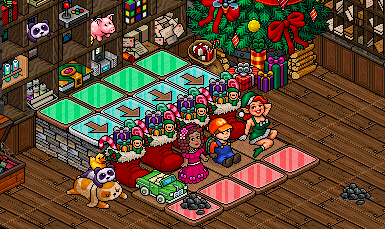 Grab a letter from the mailing shelf to receive your badge.