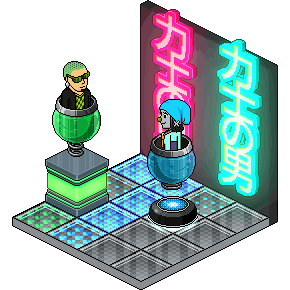 Introducing... a nostalgic new game on HabboBites!
Today, we add 'Tic-Tac-Toe' to our list of site-games.
How can I play?
The Tic-Tac-Toe game is available to all users, for free. Everyday, you'll be able to create/initiate 3 matches.
Simply head to to the 'Games' tab in the navigator, and then 'Tic-Tac-Toe'.
• All active games will be listed in your notifications page
• All matches are private by default. You may set it to public for spectators to watch and comment
• All matches are randomly assigned by the system
*All chats within the game rooms must abide to our Terms of Service*
Prizes
As the game is currently in beta, the tentative prizes are as follows:
For each win: 3 Bites points
For 3 consecutive (in a day) wins: 5 Bites points
Ontop of that, each month, the player with the most number of wins each month will also receive an exclusive Tic-Tac-Toe username icon! Track your game progress in the leaderboards page!
Bugs and what's next
The development team will continue to refine and iron out bugs that you may encounter in the game. Please submit any bug reports via the bug submission form below!
Coming soon:
Inactivity/timeout for inactive matches
Tic-Tac-Toe Achievements
More prizes
Oh and more site-games!
Have fun!
---
Pest control
Sorry, we're no longer accepting entires for this form.