Infobus sessions with Habbo Ambassadors
Hope you don't miss out!
NOTE: Answers & Room links may change, it will be updated if there's any changes.
---
Step 1
Enter the correct infobus room (or click the link above)
Then proceed to get in line to enter the infobus.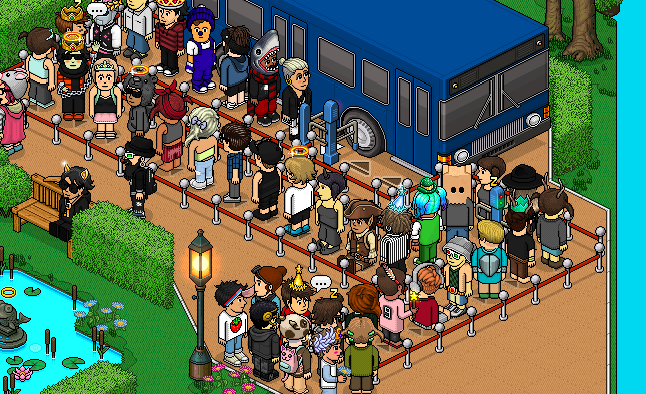 Step 2
Attend the infobus session and enter the teleporter once it's been placed.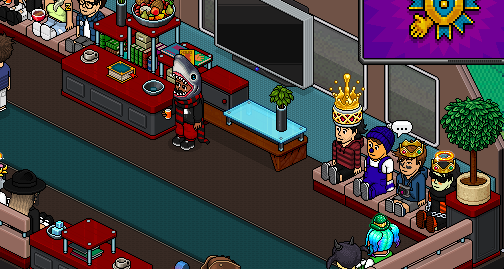 Step 3
Say "Start" in order to begin answering telephrase questions.
1. knowledge
2. True
3. True
4. True
5. Report them
6. No
7. True
8. Habbo
9. Yes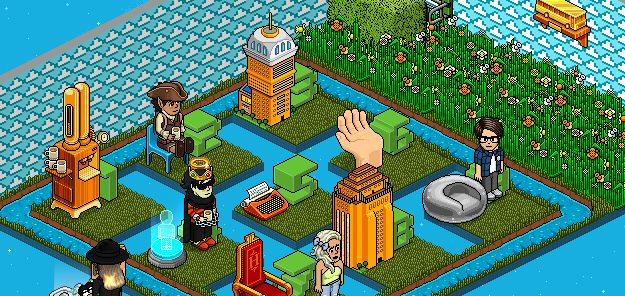 Flick the switch once you have answered all the questions to receive your badge!

August Sessions
Take note of these dates and timing (they might change)
12th August
Ambassador Infobus Session
Time: 8PM EDT / 1AM BST (13th August) / 10AM AEST (13th August)
Singapore: 8AM (13th August)
Location: Ambassador Infobus Park
Hosted by: Zohan
18th August
Ambassador Infobus Session
Time: 7 AMEDT / 12PM BST / 9PM AEST
Singapore: 7PM
Location: Ambassador Infobus Park
Hosted by: AussieGrown
26th August
Ambassador Infobus Session
Time: 8 PM EDT / 1 AM BST (27th August) / 10 AM AEST (27th August)
Singapore: 8AM (27th August)
Location: Ambassador Infobus Park
Hosted by: Zarek
30th August - 1st September
Ambassador Infobus Session
Time: Anytime (Throughout each day when an Ambassador is online)
Singapore: Anytime
Location: Ambassador Infobus Park
Hosted by: Any Ambassador