Unavailable

Easy Bitesy
Seems like ultimate hippie fest!
What is habboroo supposed to mean?.
NOTE: Wear your team's badge (Rock in Habbo or Habboroo Festival)
---
Step 1
Wait patiently in line for your turn.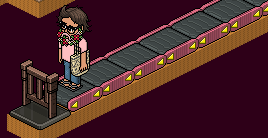 Step 2
GAME TIME: 1 MINUTE
Use the tiki lei shown below.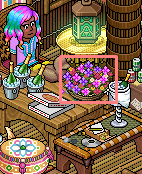 Walk to the highlighted area shown below.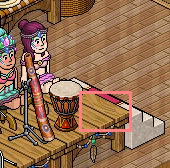 Stand on the wire corner highlighted below.

Use the bubble juicer blower shown below.

Walk on the highlighted area shown below.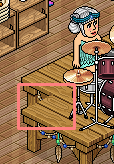 Step infront of the pile of plates as shown below, and say "clean".

Flick the switch that will be placed in any of the locations shown below. Location of the switch is randomised each time.




Step 3
Once the Guru's Sitar is on the green tile, flick the final switch highlighted below to receive your badge!