Habbo has just released a brand new rare in the form of a helicopter, or a "HabboCopter" if you will. This rare is perfect for all you secret agents out there, looking for a way to get quickly and safely to your mission destination!
Purchasing the rare
Open up the shop and click on the "Rare Deluxe HabboCopter" tab. The rare can be purchased with 25 credits and 25 diamonds. Not only do you get the rare itself, but an exclusive badge aswell!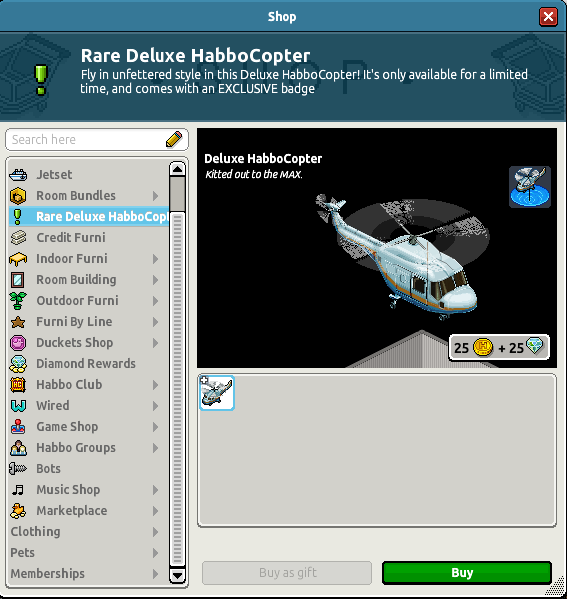 It can even fit 5 of your friends!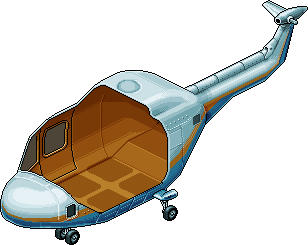 What do you think of this rare? Let me know in the reactions column!