Did you manage to beat the owl and come out on top?!
Not many people entered into this weeks competition which is okay! There were a few that participated in the game but unfortunately didn't post in the thread so I cannot count you in this week! Sorry guys, should have read up on the rules!
Below is the Screenshot of the leaderboard. (Yes it is outdated but I took it before I went to sleep as I knew I wouldn't be around before the leaderboards ticked over)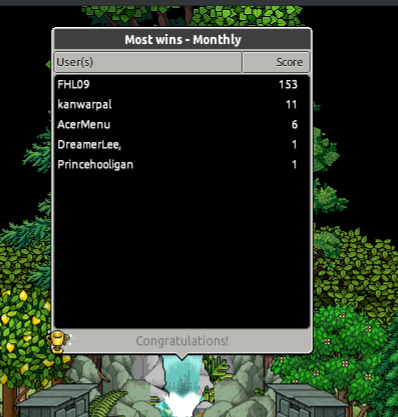 ---
First Prize
FHL09 wins 20 Credits & 20 Bites Points
Second Prize
AcerMenu wins 10 Credits & 20 Bites Points
Third Prize
PrinceHooligan wins 5 Credits & 5 Bites Points
---
All participants that commented on the thread will receive an exclusive username icon!

NOTE: Prizes expire on the 8th October 2019, please collect your prizes from Audemars by then.