We're all mad here!
Did you manage to figure out the answer to the question?
Q: What does the 10 6 on the Mad Hatter's hat mean?
A: 10 shillings and a sixpence.
To pick the winners this week I've put all the names in to random.org
A screenshot has been provided below
---
First Prize
CheekyFluffa - Wins 20 Coins & 20 Bites Points
Second Prize
Seth - Wins 10 Coins & 20 Bites Points
Third Prize
Kreasa - Wins 5 coins & 5 Bites Points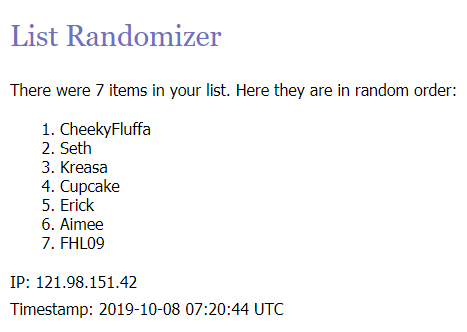 ---
All participants that commented on the thread will receive an exclusive username icon!

NOTE: Prizes expire on the 15th October 2019, please collect your prizes from Audemars by then.