When you can't pay it back, pay it forward.
"It takes each of us to make a difference for all of us." — Jackie Mutcheson.
---
First Prize
Denise - 20 coins & 20 Team Points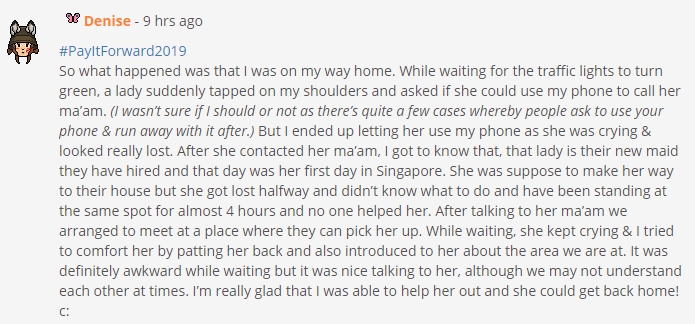 Second Prize
Pocahontas - 10 coins & 10 Team Points

Third Prize
Rachy - 5 coins & 5 Team Points

---

All participants will receive an exclusive username icon!
NOTE: Prizes expire on the 9th May 2019, please collect your prizes from Audemars by then.