The colours are scary!
I have to say it's looking like a personality make over.
---
1st Prize
XoX_madison_XoX wins 20 Credits & 20 Bites Points
This is what Audemars would look like in colours.
Pixel Makeover - My Entry
Hi! I'm madison0442 on Habbo and these are my entries for the competition! Each look I have kept the essence of Audemars but put a spin to it! :3

1. Playfully Posh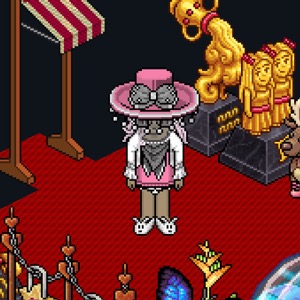 Here we have some white, grey and peachy pink colours, with a cute playsuit accompanied by a neckscarf, flowing wavy hair and some cute-ass bunny slippers, finished off with a cute bow on her hat! Let's not forget about her dark shades, white veil and a signature Audemars hat (but in a new colour)! She's the cutie-patootie!

2. Dark Romance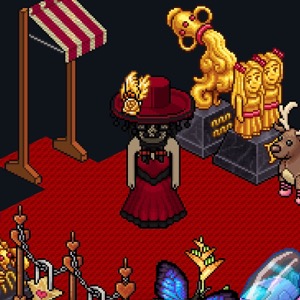 A more formal attire with a dark red and black scheme, of course with a black veil and black shades, a long flowing heart-shaped dress, a top-of-the-range neckscarf and a pair of back classy shoes. A gold feather pin has been beautifully attached to the hat, showing that although dark, she's gold. She's the best woman you can have romance with!

3. The Poncho-Princess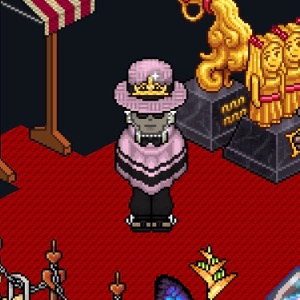 For some reason, pink is one of the best colours (for me) to work with! We have some nice black flaring trousers, winged hermes sandals, the neckscarf, dark round shades with a white veil and a golden tiara standing out! Now she is THE ONE Poncho Princess you don't want to mess with!

So there you have my entry!
#axmakeover
2nd Prize
DiazoVitriol wins 10 Credits & 10 Bites Points.
The PJs is really scary.
Pixel Makeover - DiazoVitriol's Entry
You can thank me later when people start lining up to wife you up ;)
#axmakeover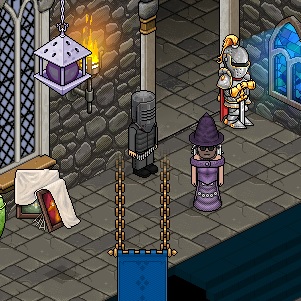 Outfit 1 - Double Double, Toil and Trouble
Been in a few of Audemars' "hellish" puzzle rooms and seen a fair share of people complaining about how evil she is, so the first thing that comes to mind with the word evil is a witch. SO THERE YOU GO! *please dont be mad at me*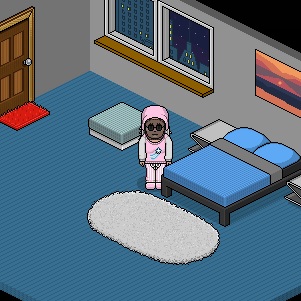 Outfit 2 - Sundays for Sleeping In
Is there really any reason to not sleep in? Rocking the simple bed head, PJs and veil which is on even during her sleep.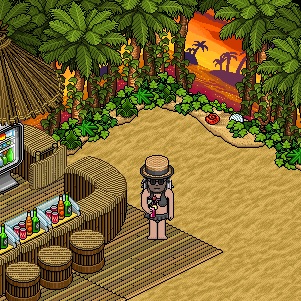 Outfit 3 - Get your tatas out for the Summer!
It's always been Summer here in Singapore.. so go easy on the clothes, embrace the sun and get that sweet tan you've been wanted
---
All participants will receive an exclusive username icon!
NOTE: Prizes expire on the 7th of April, please collect your prizes from Audemars by then.