Did you remember the beneficial purposes of television?
Lets find out below!
---
1st prize
Aurelli - 20 coins & 20 Bites Points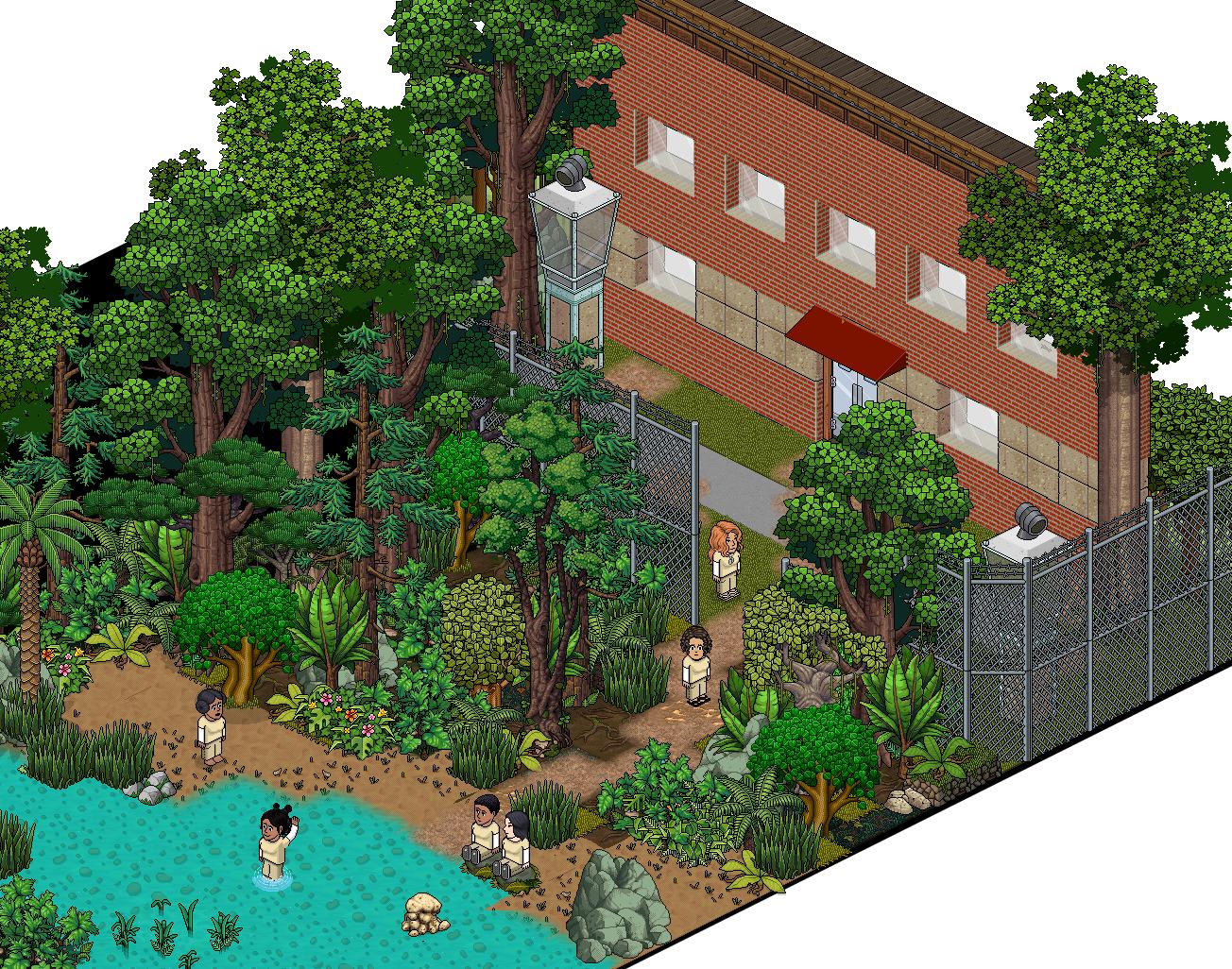 TV Show - Orange is the new black Season 3 Finale

Recently i have been binge-watching orange is the new black, i never thought i'd like it! The show's amazing! Now I built the lake scene (season 3 finale) where the contractors were fixing and replacing the fence (then they had left it open) so some of the prisoners had the chance to rush to the open fence toward the nearest lake outside (they didnt escape dw lol)
I just love this scene so much cos you see everybody's personalities and everyone becoming friends again. Seeing them so happy and "free" for just a few hours after all the frustrations, stress and violence in the previous seasons, this scene feels like a very special kind of payoff for them. I'll never forget this scene!
Lots of detail has been put into this and I'm impressed! Well done!
2nd Prize
Jelly - 10 coins & 20 Bites Points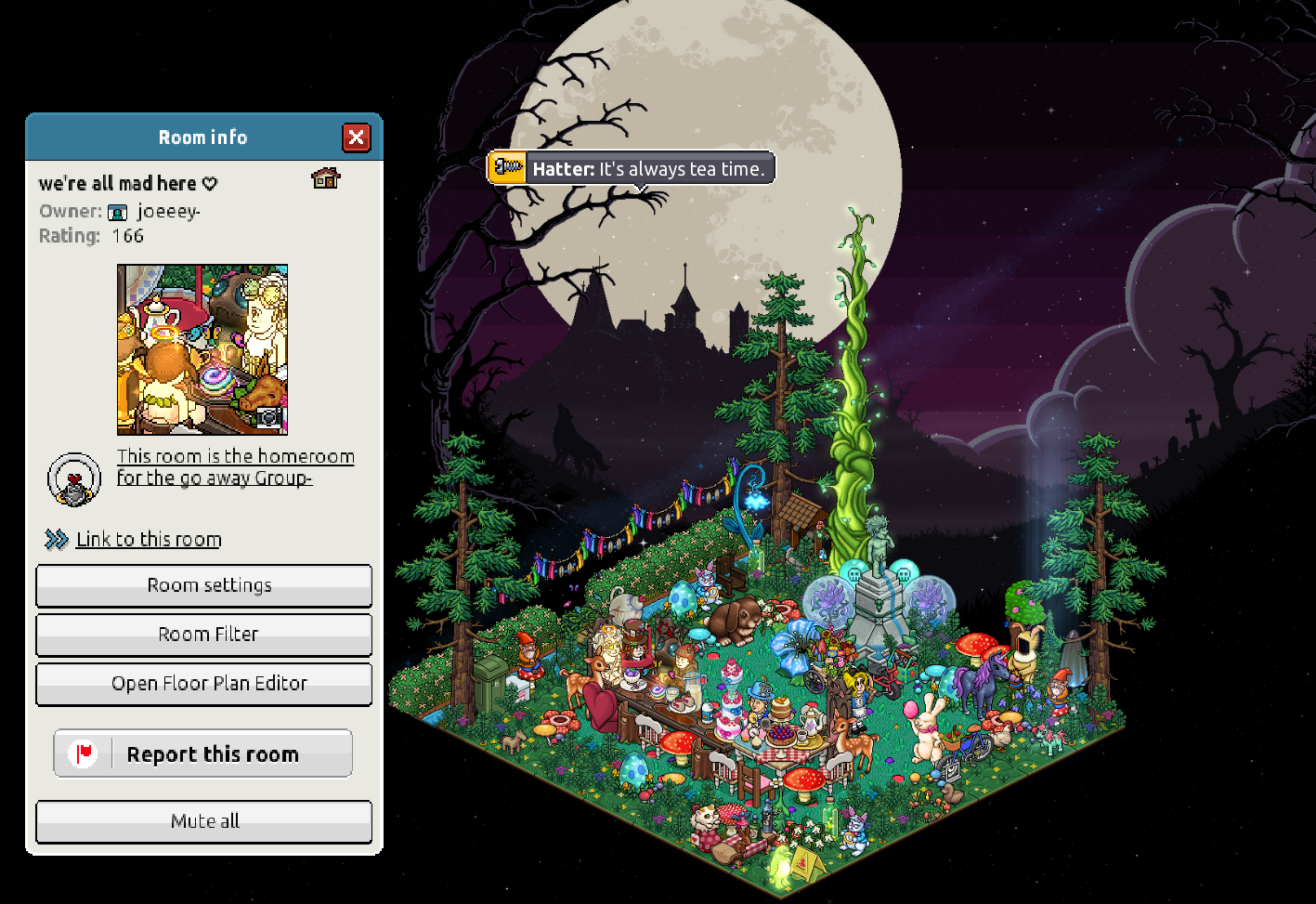 My room is inspired by the iconic tea party scene in Alice in Wonderland. When I was young, my aunt used to play the 1983 anime cartoon episodes of Alice in Wonderland (ふしぎの国のアリス Fushigi no Kuni no Arisu) for my sister and I whenever she babysat us. Until today, the episodes remain vivid in my mind. I grew up loving the story of Alice, although she was the complete opposite of who I am. Her adventurous and inquisitive self often inspired me and as I was introduced to different adaptations of Alice in Wonderland, my love for the story grew. The themes and psychedelic motifs of Alice have always intrigued me, and I even adopted the psychedelic aspect of Alice into my final year project during my polytechnic days where I had to design a mixed-use warehouse with reference to psychedelic culture. All in all, it has come rather full circle with me designing an Alice-inspired room on Habbo. ♡♡♡♡
Again lots of detail and I like this too!
3rd Prize
Raay - 5 coins & 20 Bites Points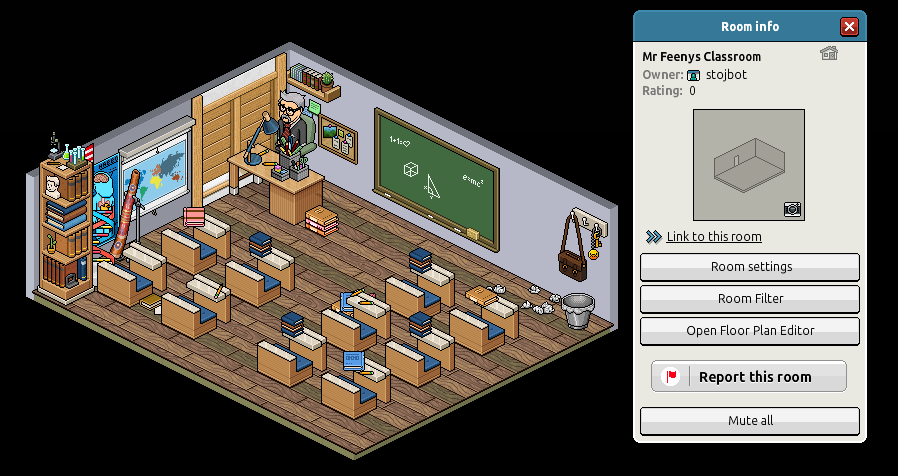 For this competiton I made Mr. Feeny's Classroom from Boy Meets World. This show is meaningful to me because it was one of my favourite shows growing up. I had my first ever crush on Corey, and I always thought Topanga was so cool and confident and wanted to be like her. In the finale, when Topanga moved away... I was just as heartbroken as Corey was. The list of reasons of why this show was amazing goes on... but honestly this show really helped me grow into who I am today and genuinely made my life better when it was around. Apparently it's also available on Disney+ now, which made me squeal like a child and makes me want to subscribe
A nice and simple room, but doesn't explain why this particular scene has some meaning to you! Well done though!
---
All participants will receive an exclusive username icon!

NOTE: Prizes expire on the 2nd November 2019, please collect your prizes from Audemars by then.