Festive Fashion
Have you got an eye for fashion?
---
Step 1
Enter the teleport.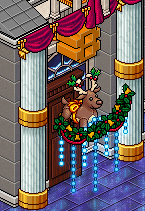 Step 2
Wait patiently in the queue shown below.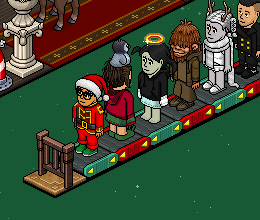 Once in the game, you have 2 minutes to create three outfits that match the clothed reindeer highlighted in white below as closely as possible.
To select a clothing item, flick the switch when the corresponding reindeer is on the ringplate in front of it.
Use the brown switch behind you to reset if you mess up.
Note: You must use the brown switch after you receive each point in order to make the reindeer move again.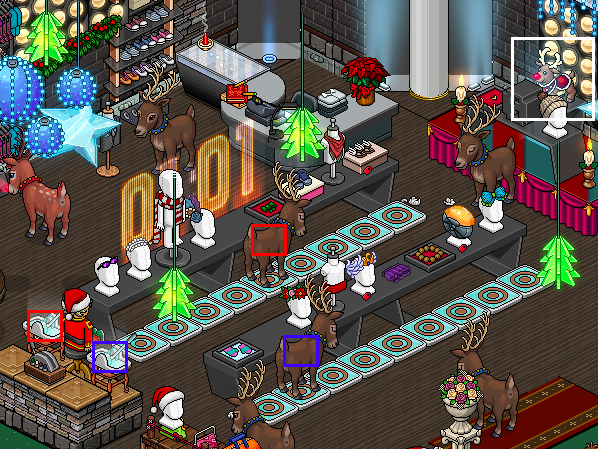 The possible combinations are listed below:
Cupid Deer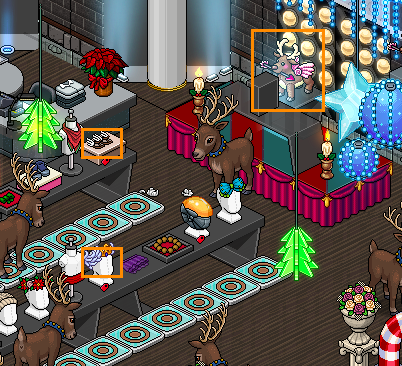 Bobble Hat Deer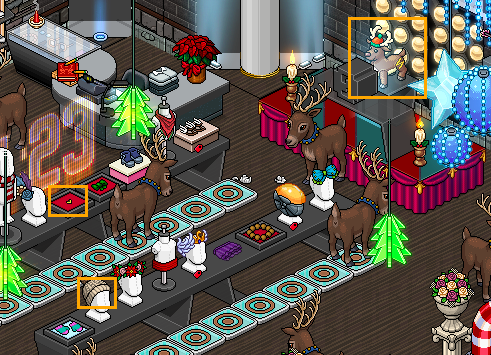 Astronaut Deer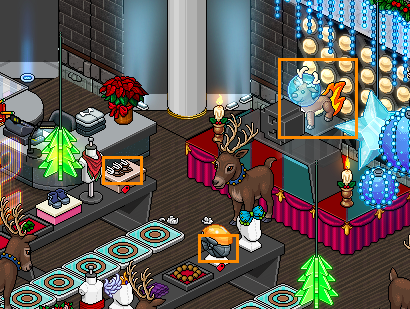 Scarf Deer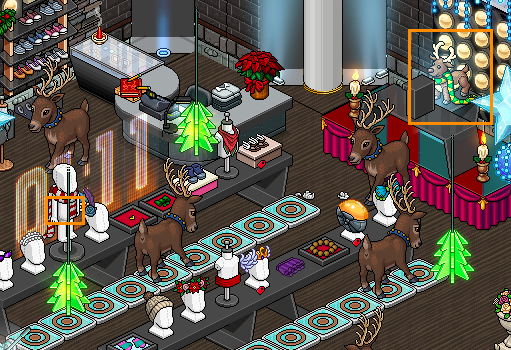 Tutu Deer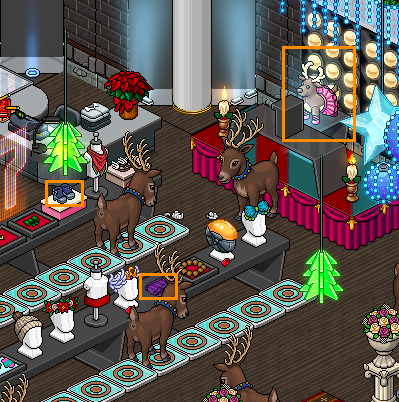 Deer with Shades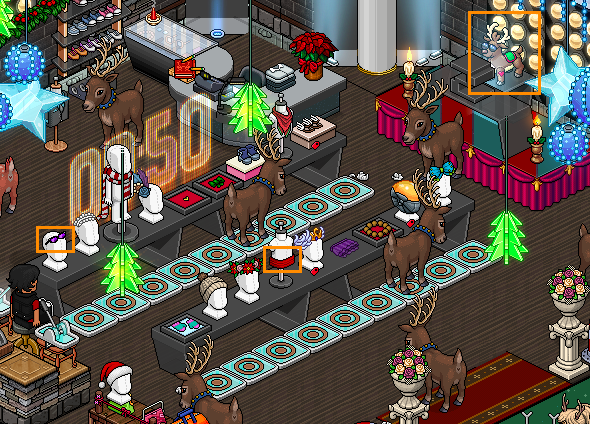 Deer with Red Antlers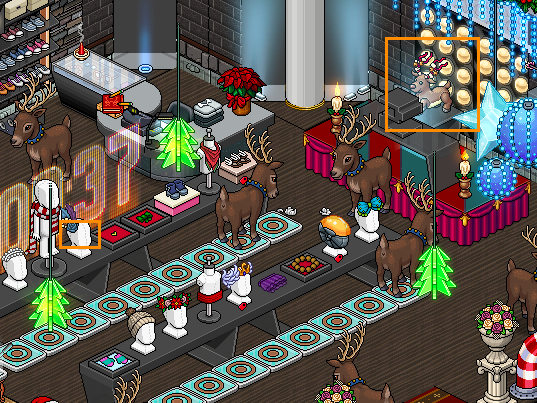 Deer with Yellow Band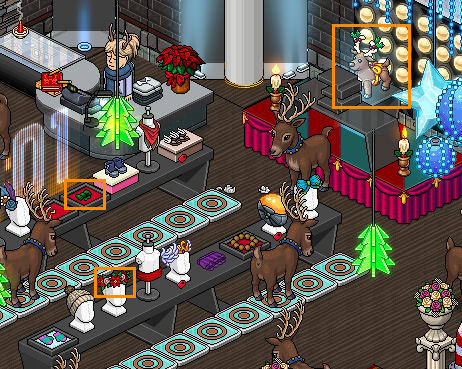 Santa Deer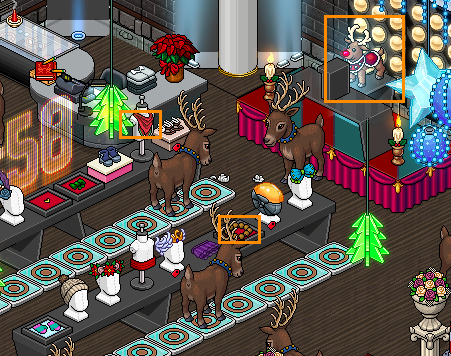 Once you have successfully created three outfits, you will automatically receive your badge!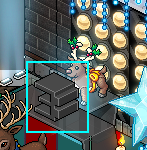 ---
Combination List
If you are want to use a list instead of scrolling through the photos.
Cupid the Matchmaker / Cupid Deer
• Wing Sandal
• Feathered Crown
Blitzen the Sprinter / Bobble Hat Deer
• Army Ranks 5
• Bobble Hat
Comet the Astronaut / Glass Bowl Deer
• Wing Sandal
• Star Explorer Helmet
Dasher the Bullet / Scarf Deer
• Oversized Scarf
Dancer the Prancer / Tutu Deer
• Maids Boots
• Tutu
Vixen the Gangster / Shades Deer
• Shades
• Cumberband
Prancer the Dancer/ Red Antler Deer
• Feathered Pin
Donner Kebab / Yellow Waistband Deer
• Ribbon/Bow
• Christmas Wreath
Santa Deer / Red Nose Deer
• Blanket Scarf
• Chunky Necklace