You know what they say about huge rooms...
They are laggy as hell!
NOTE: Wear your team's badge (Rock in Habbo or Habboroo Festival)
---
Step 1
Flick the 5 hidden switches shown below.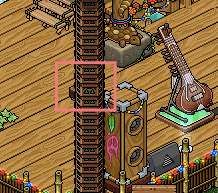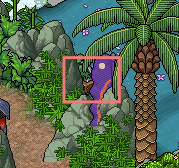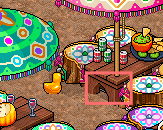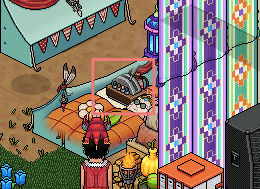 NOTE: ONLY 1 TELEPORT LEADS TO THE CORRECT ROOM!
Enter any of the 3 tent teleports that appear in the spots shown below.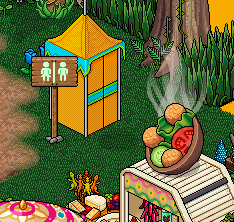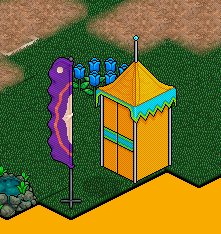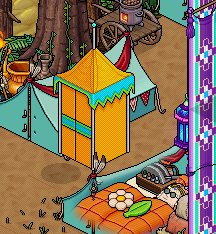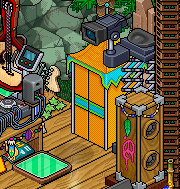 Step 2
This is the correct room, if you entered a wrong room just go back into the tent teleports.
Enter the one way gate you have 2 minutes to get to the other side, only walk when the bouncer
is facing away as shown below.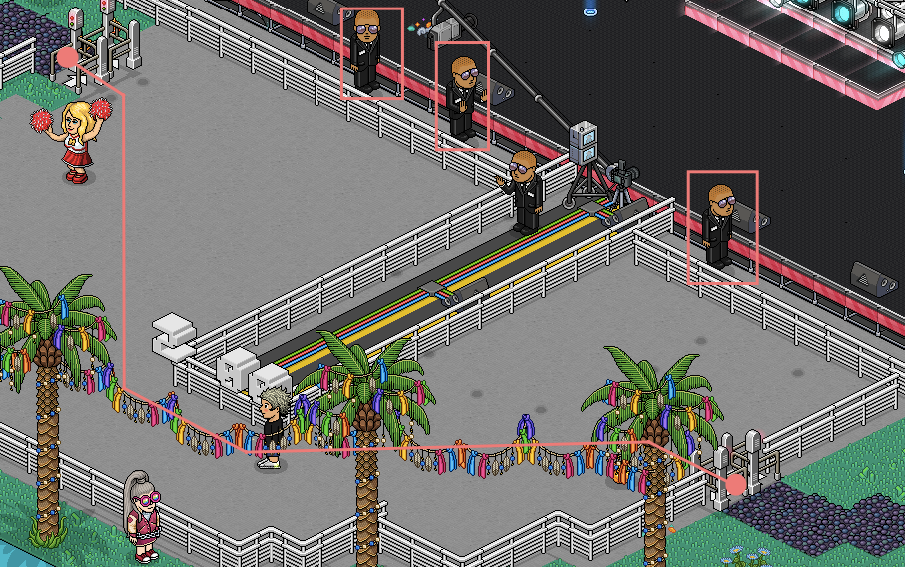 Enter the teleport shown below.
Don't get confused it's the one on the far right.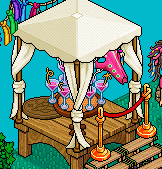 Step 3
Collect the clothing items around the room to match the mannequin.
You will need to collect at least 3 articles of clothing each time.
Hair / Top / Shoes or Hair / Top / Head piece (they are random each time)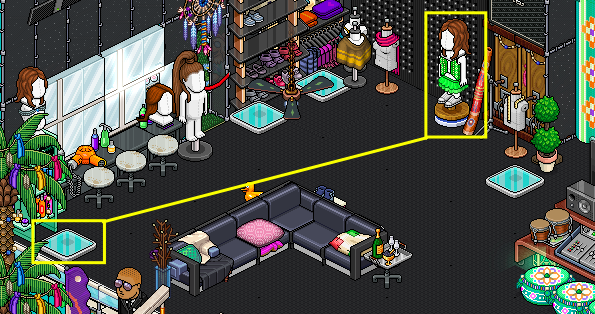 Once you have collected the 3 items the curtain will open, walk to the DJ Deck to receive your badge.