Unavailable

Easy Bitesy
You know what they say about huge rooms...
They are laggy as hell!
NOTE: Wear your team's badge (Rock in Habbo or Habboroo Festival)
---
Step 1
Get in line and wait for your turn.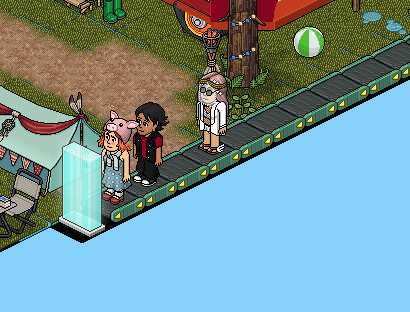 GAME TIME: 1 MINUTE
Walk on 4 green tiles in any tent (they are are random)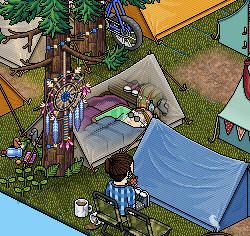 Once you've found 4 tiles, head to the army tent to receive your badge.