Available
Paid
Crafty Creatures
How good are you with your hands?
---
Tokyo crafting is finally here! Here is a quick guide on what you will need in order to craft, how you can get the required items and what you can create.
Step 1
You will need plushies in order to craft which you can get from using gacha machines. Each gacha machine will cost 35 credits and 35 diamonds from the shop and dispenses one plushy toy. The plushy toy you are given is completely random.
Alternatively, you can buy plushies and/or gacha machines from the marketplace.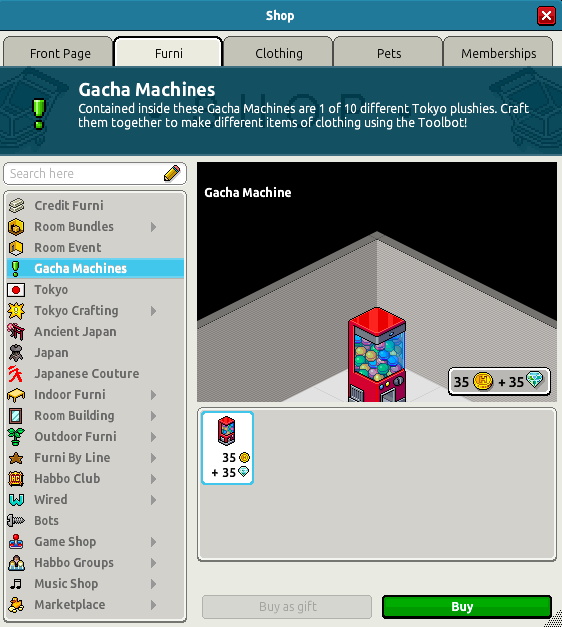 Step 2
Before you can start using your plushies to craft, you will also need to purchase a toolbot (crafting table) for 8 credits from the shop.
Alternatively, you can buy one from the marketplace.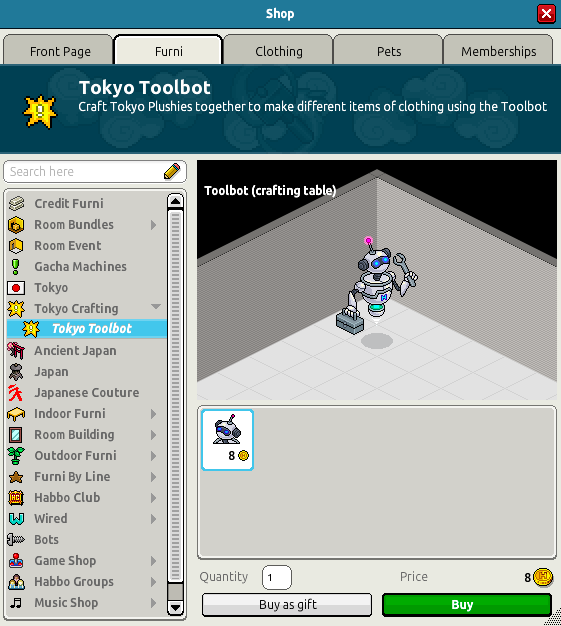 Step 3
You are now ready to craft! Place your toolbot (crafting table) in a room and double click it to access the crafting menu. Here, you will be able to select what you want to make and also view the necessary plushies needed for it.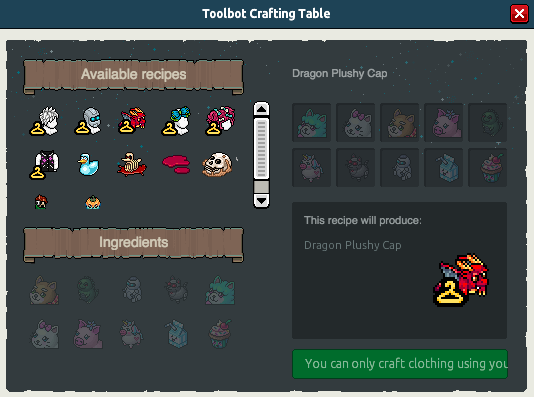 Below, is a list of all the different combinations of plushies you can use to create different items from the new Tokyo clothing.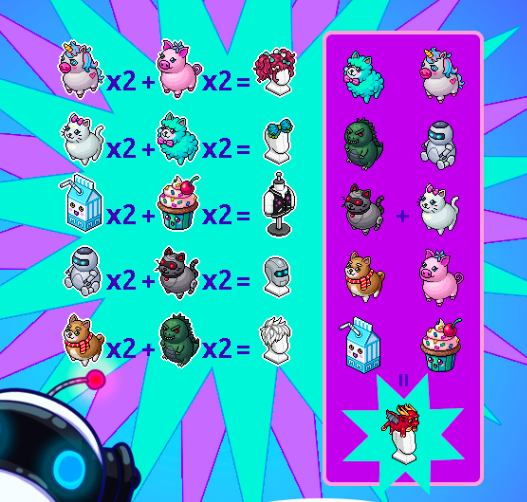 Happy crafting!