Man Vs the Machine
Line all these plushies up!
---
Step 1
Enter the teleporter shown below.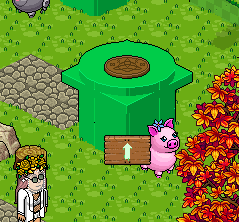 Step 2
Get in line and wait for your turn.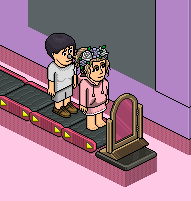 NOTE: This is a one minute game.
Align all the plushies! Stand on the arrow tile for the plushy to move.
Flick the switch once the plushy is in line with the exact same plushy.
You must clear all the plushies.
Once done, step again on the arrow plate to align the next plushy.
Flick switch to receive your badge once all plushies have been cleared.