"With lava made from flower petals, this furni is the PERFECT addition to anyValentines-themed garden - don't miss out!"
Open the Shop Icon.
Click "Blossom Volcano Rare" and purchase it for 25 credits + 25 diamonds!
When you buy the bundle, you'll get a badge as well!
---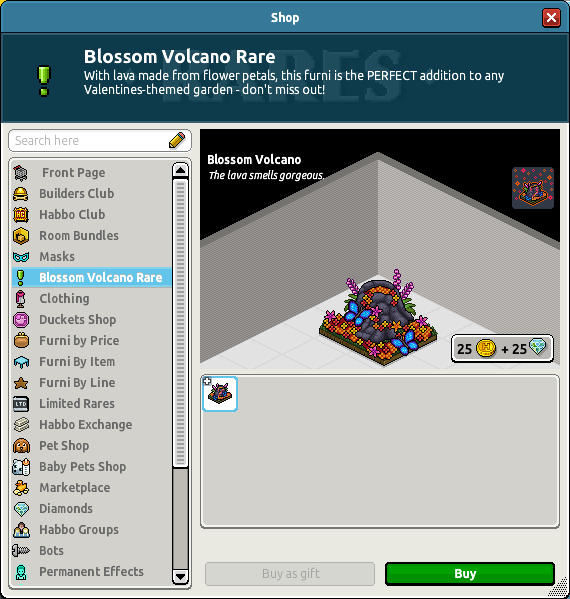 ---
It's the last Valentines Rare. Have you collected all four of them?
Let us know in the 'Reactions Column'! :D