T'is the season to be sharing!

It's the most wonderful time of the year, of sharing gifts with the ones we love.
---
Activity
• Think about who would you be kris kringle (secret santa) to and why
• Share your answers in the linked forums thread.
---
Rules
• One entry per person, multiple entries will be invalid.
• Entries that are submitted with less than a sentence will be disqualifed
• Post your entry on the linked forums thread here and at the start of the article.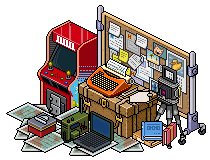 • Entries & posts that are deleted before the username icon or site achievement is given out will not be awarded the icon or achievement
• Deadline - 22 December 2019 11:55PM GMT +8
---
Prizes
• 1st Prize - 20 Credits & 20 Bites Points
• 2nd Prize - 10 Credits & 20 Bites Points
• 3rd Prize - 5 Credits & 20 Bites Points
All participants will receive an exclusive username icon/site achievement!