Available

Paid
The Witches Have Arrived
Come get your evil creatures!
---
Step 1
Purchase your Witch's Crafting Table from the Shop for 10C.
To obtain the ingredients, you will have to purchase the Ingredients Pouch from the Shop for 3C & 3D each and use it to obtain the different ingredients. They will be random.
Witch Potions can only be obtained from the events that will be held throughout the month.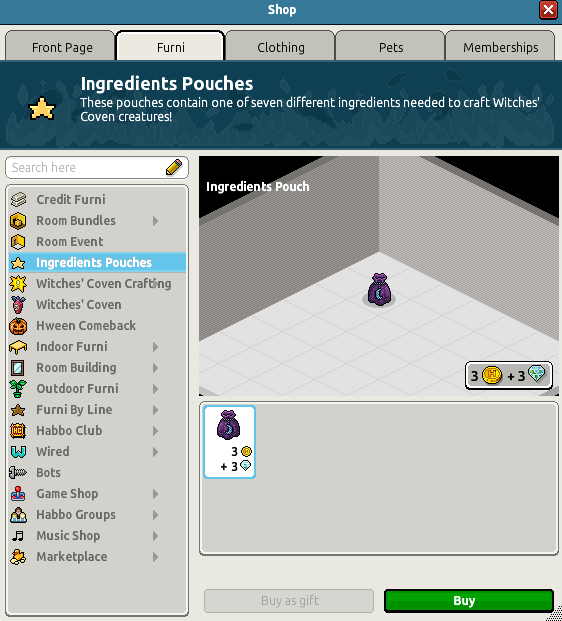 Step 2
Use the Witch's Crafting Table to access your crafting menu.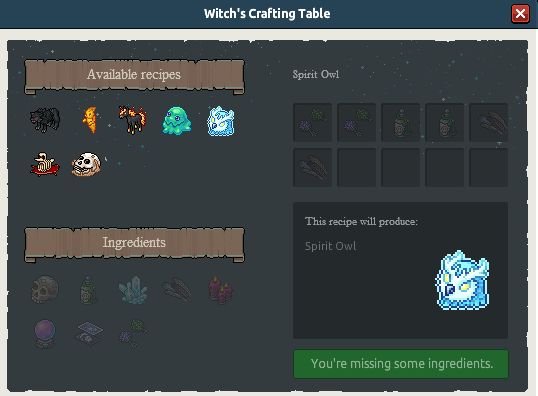 Below are the combinations of ingredients you can use to craft.