Can you set the Gnomes and Leprechauns free?

---
Step 1
Step on the tile highlighted below.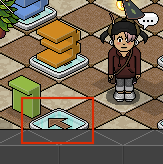 Enter the teleporter.

Step 2
Wait patiently in the queue.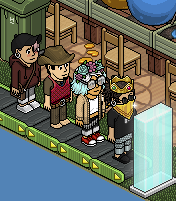 Once in the game, guide the Recycle Bin to all the paint splats to clean the room. Once all the paint splats have been cleared, step on the middle ring plate to receive your badge. You have 2 minutes to complete this.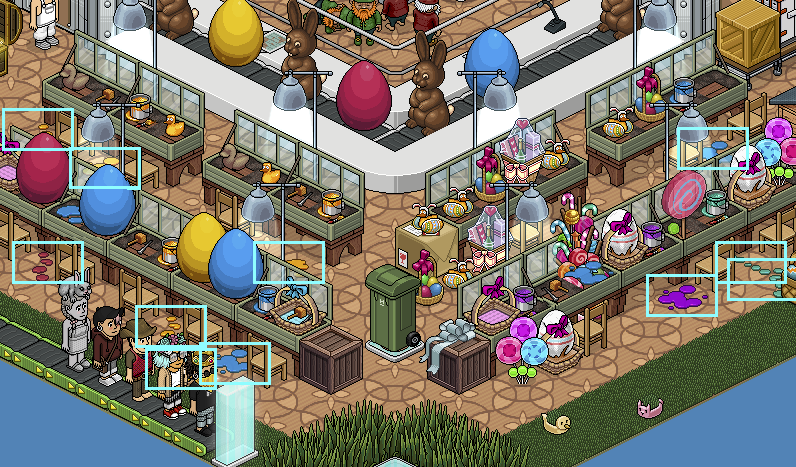 For the secret badge, guide the Recycle Bin to the spot highlighted below.