Time to stay indoors!
Who would have thought it'd start raining in Habbo.
---
September
Let's get cozy indoors on a beanbag with some hot cocoa and milk as the rain falls. Don't forget your raincoat if you'll be going out!
Will you be getting the new furni? Let us know in the comments!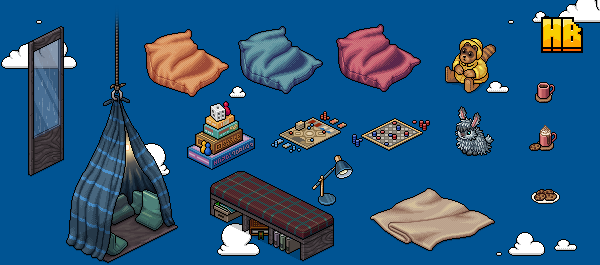 Rainy Day Clothings
Supermarket Bundle
Exclusive furni only available through this exclusive bundle.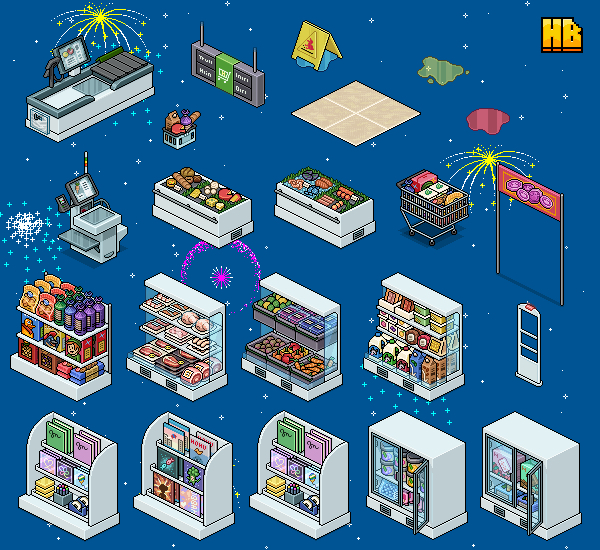 Preview