Help rescue Bellarose!
Or she's going to die from a painful death!
---
Step 1
Once in the room you have two minutes to complete the following.
Say "gravestone" to open the storm doors.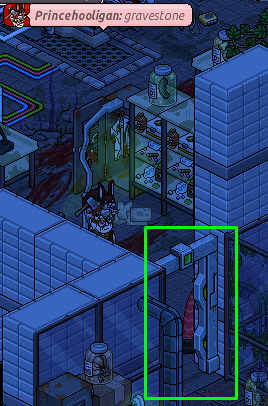 Enter the door and flick the switches to turn the slope lights red. The switches have to be in the condition shown where the lever is on the blue dot.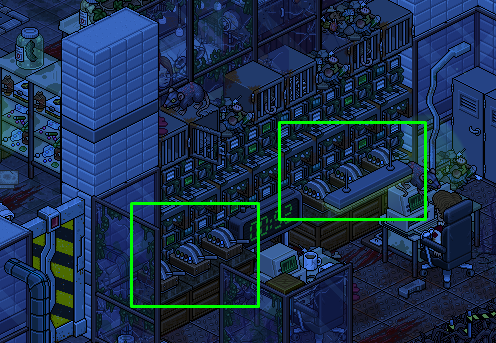 Once the slope lights are red, flick the blue switch shown.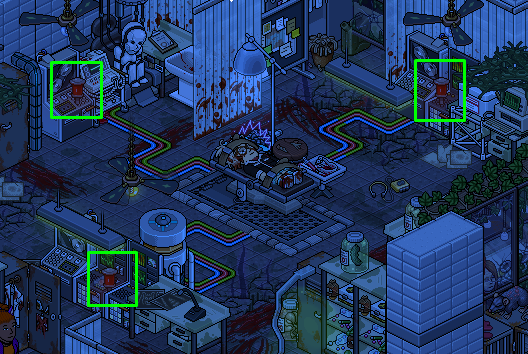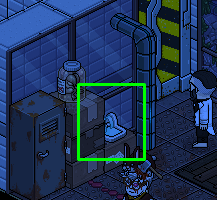 Sit on this seat to receive your badge and three Super Strength Bleach.