Locked Up Frank
Time to save Frank from the witches!
---
Step 1
Enter the teleport.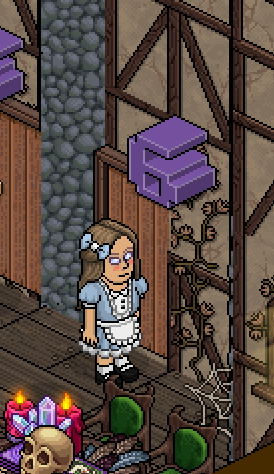 Step 2
Wait patiently in the line.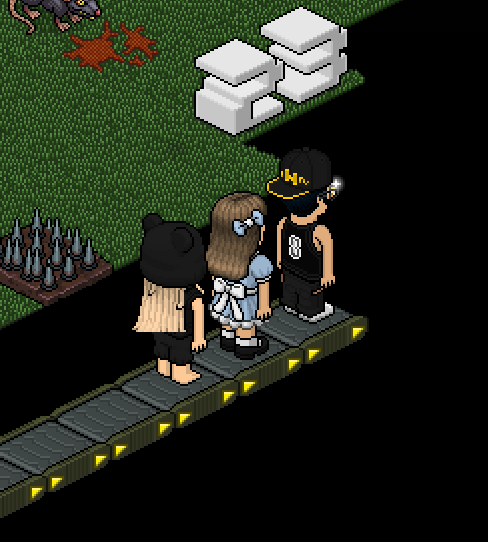 Once in the game, you have 50 seconds to complete the following:
1. Run to the spot highlighted in front of the cauldron to the left of the room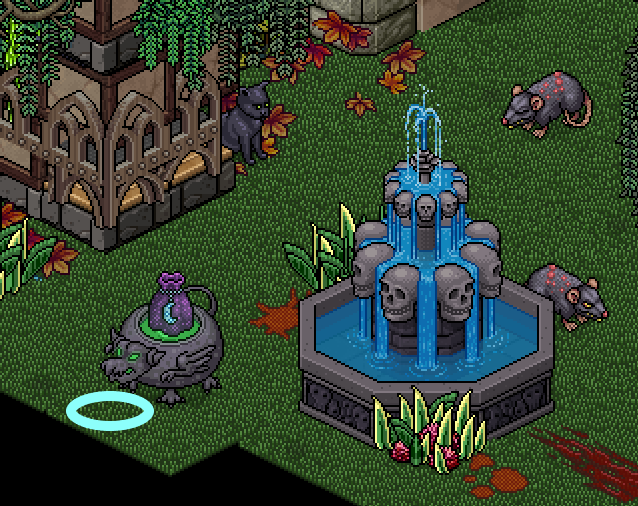 2. Make it to the other side by running through the cursed traps. Try to avoid them as stepping on one will cause you to be unable to move for a short while.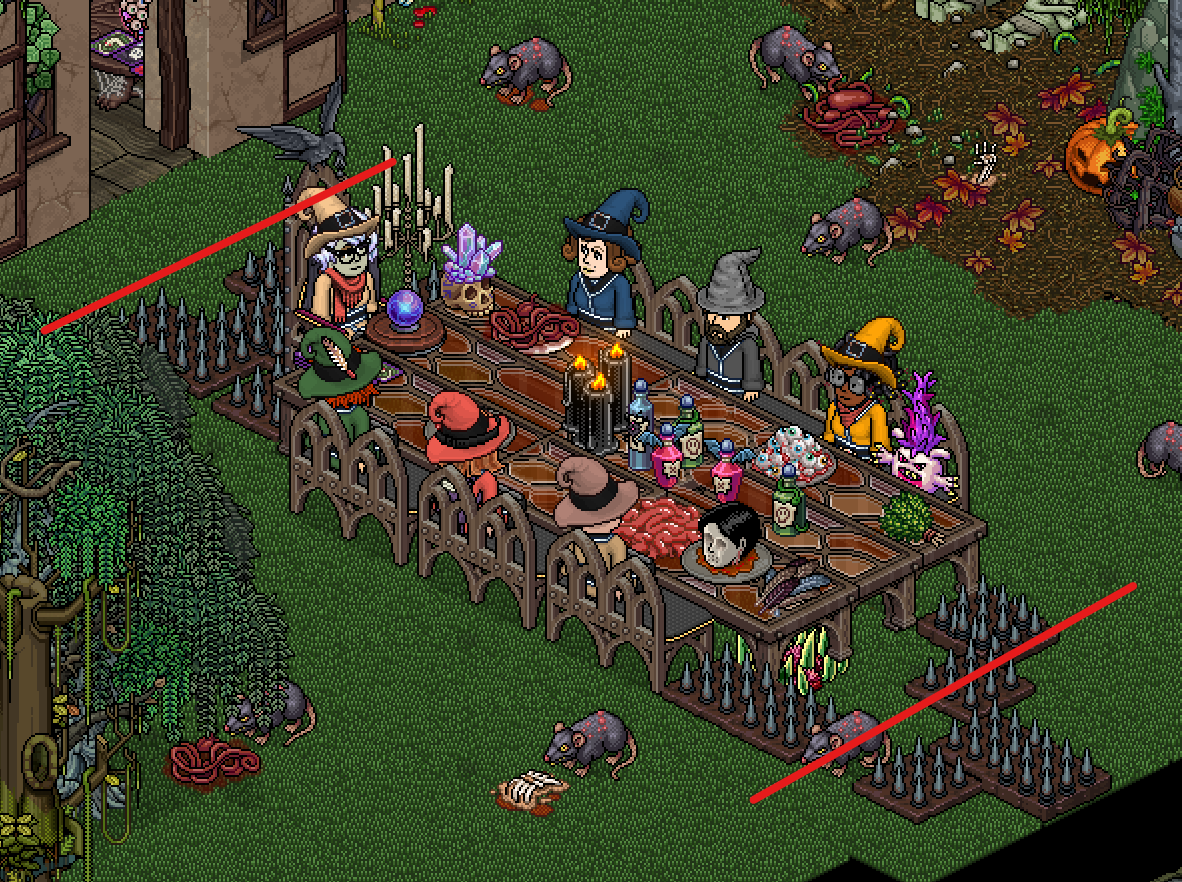 3. Flick the switch highlighted in pink.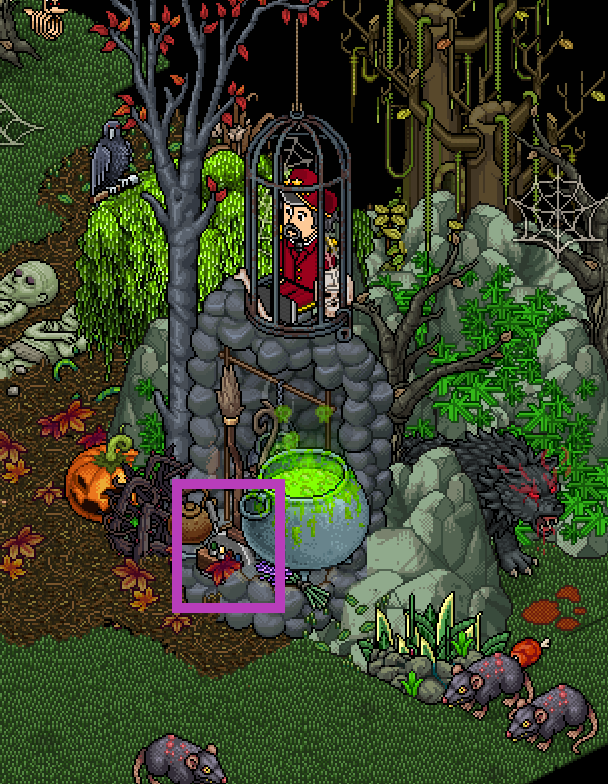 4. Make it back to the other side and step onto the Color Tile as shown below, wait for Frank to capture the witches and you will receive your badge and 2 witch potions!