1 game, 3 badges!
Fastest fingers first...
---
Step 1
Step on either of the arrow plates as shown below.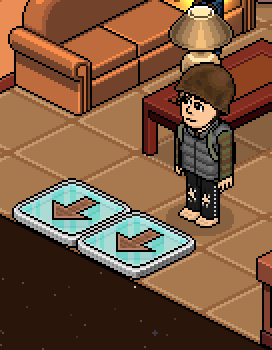 Wait patiently in line.
Optional: You can also choose a team by saying !b or !r while sitting on the chair and the gate is open.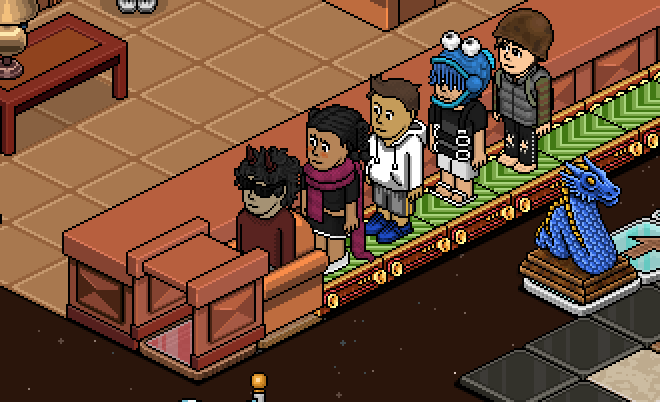 Step 2
Once in the game, you have 3 minutes to complete the following.
Step on the other teams coloured tiles by going through the one way gate to move your teams dragon to the ring plate as shown.
Do not step on the brown tiles as you will be teleported back to your base. Camping on the pods or stella tiles will get you eliminated till the round is over.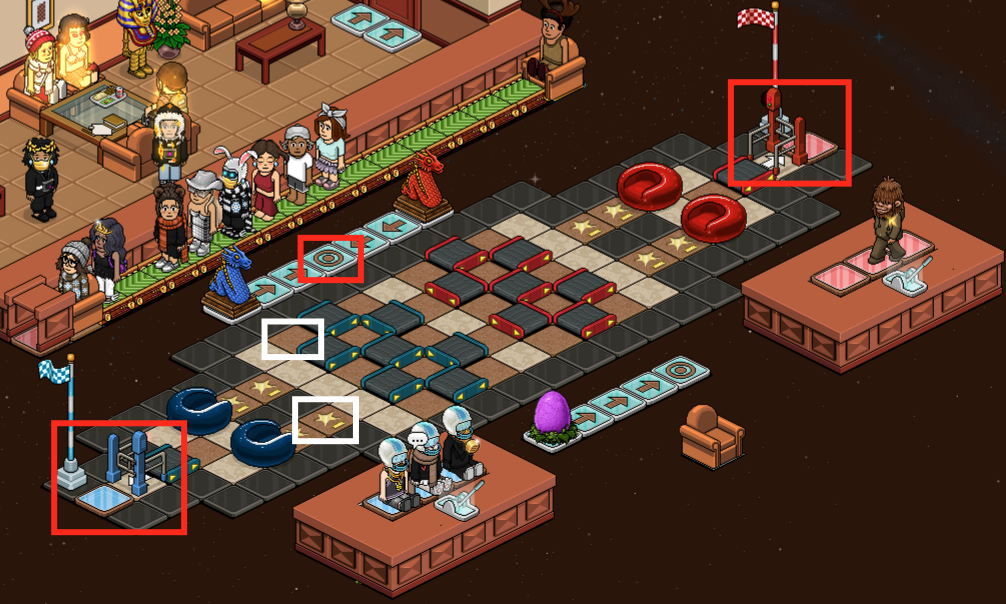 Step 3
Flick the switch to collect your badge!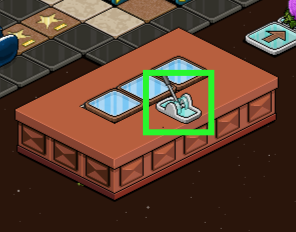 2 wins in a row for Silver.

3 wins in a row for Gold.