"The feathers glitter like sapphires and the flowers smell SUBLIME - Are you going to miss out on this awesome rare?"
Open the Shop Icon.
Click "Lustrous Peacock Rare" and purchase it for 25 credits + 25 diamonds!

When you buy the bundle, you'll get a badge as well!
---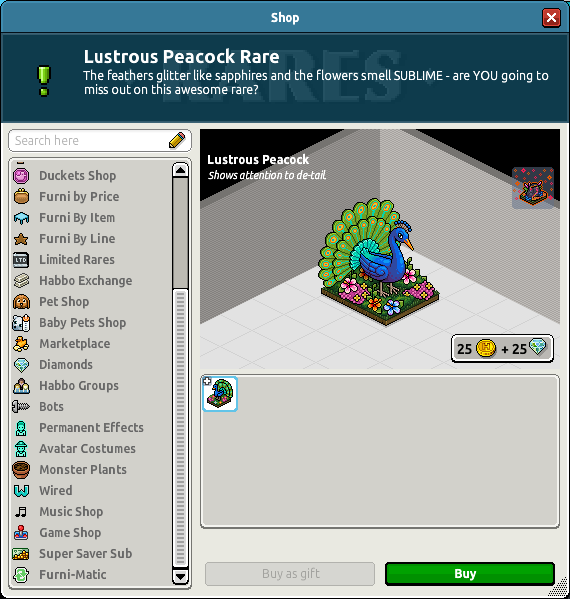 ---
Are you planning to buy this Valentines Rare?
Let us know in the 'Reactions Column'! :D