Hey Guys!
Please be reminded that Venetian Masks are only available from 15th February to 28th February.
As it is going to be the 28th in less than 24 hours (from when this article is posted), it means that the Venetian Masks will be disappearing from the catalogue soon.
Therefore, if you would like to hoard some for furture use (they are NOT tradable and will expire 7 days after activation), do buy the amount you need now!
---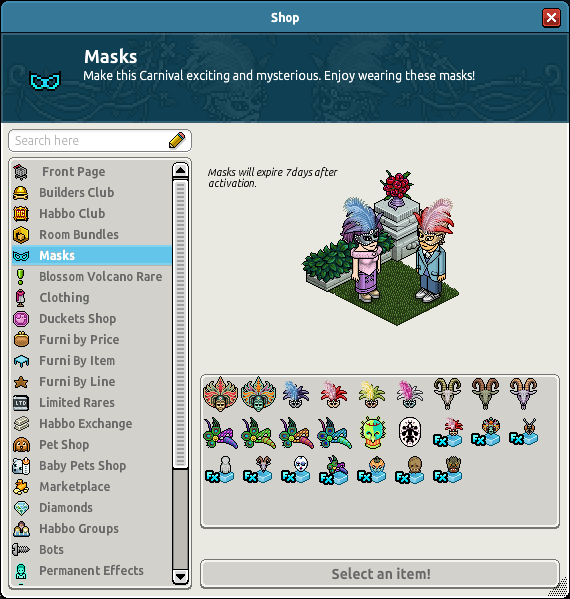 ---
Have a great day ahead! :)