Welcome to the 104th Weekly Bites!
Here we will recap everything thats been happening on HabboBites as well as feature user-submitted content.
If you would like your content to be featured in the next edition of Weekly Bites, simply click here.
Earn bites points for each content featured in Weekly Bites!
---
Silly Speeches
This week's silly speeches were submitted by Princehooligan,

Jamie,

Rachy,

Princehooligan again,

and myself.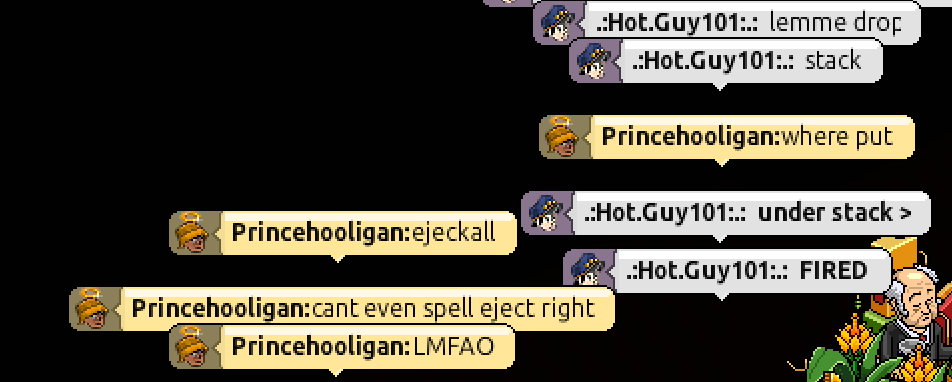 It's Stack Week!
You heard it right folks! It's time for you former Ditch Corner, Z Shelf, and Roller enthusiasts to empty out your inventory's in to our smallest building competition yet. By small, we mean that your room/build must be only 2x2 tiles in size. For more information, check out the competition article here.
Random Recommendations
I'm Ok by iKon
I was definitely not ok when I watched the M/V cause it's so good. Please go watch it here. The song as a whole is definitely a new favourite and I hope everyone enjoys it as much as I did.
This week's random recommendation was submitted by Jamie.
Poll
Last week we asked you "Are you prepared for your new resolution?" and here are the results:
Uhh... - 9
Yeah? - 8
No - 8
Please stop asking - 10
Leave me alone! - 6
None of the above - 4
I belive you are all trying to communicate something to me, however my resolution is to continue reminding you all about your New Years resolutions. A new poll question will be up shortly, be sure to answer and find out the results next week!
Fashion Frenzy
The theme last week was "Dreamdate with Rachy", here are some of the entries:

"My ideal date with Rachoo is cloning each other while we enjoy greek snacks. Who's who? Who knows." By: Jamie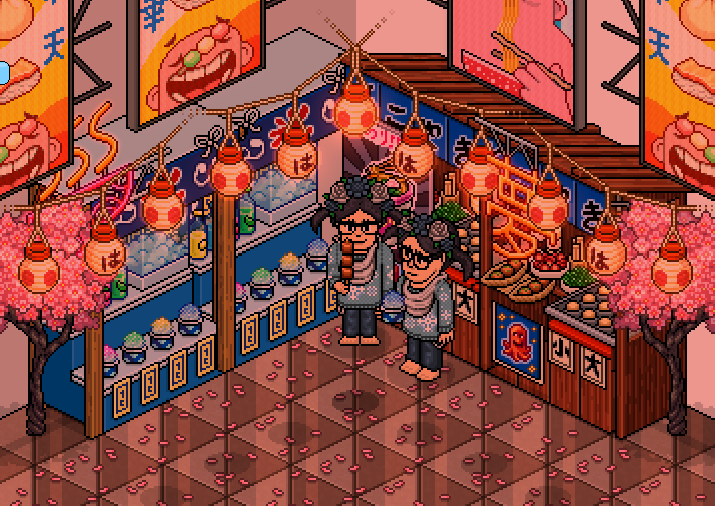 "Love yourself and take yourself out to a Japanese street food market, and enjoy yourself!!!" By: Rachy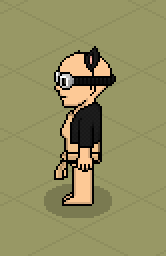 By: Kingdoms
Next week's theme is "Habbo Roleplay" so get creative and start dressing up!
HabboBites Screenshots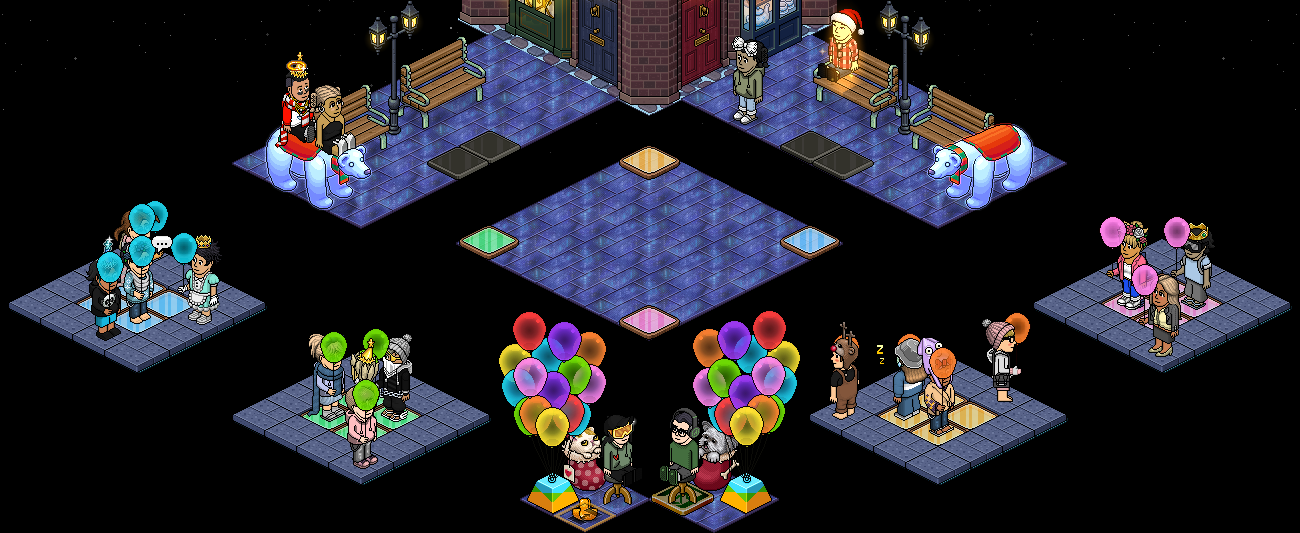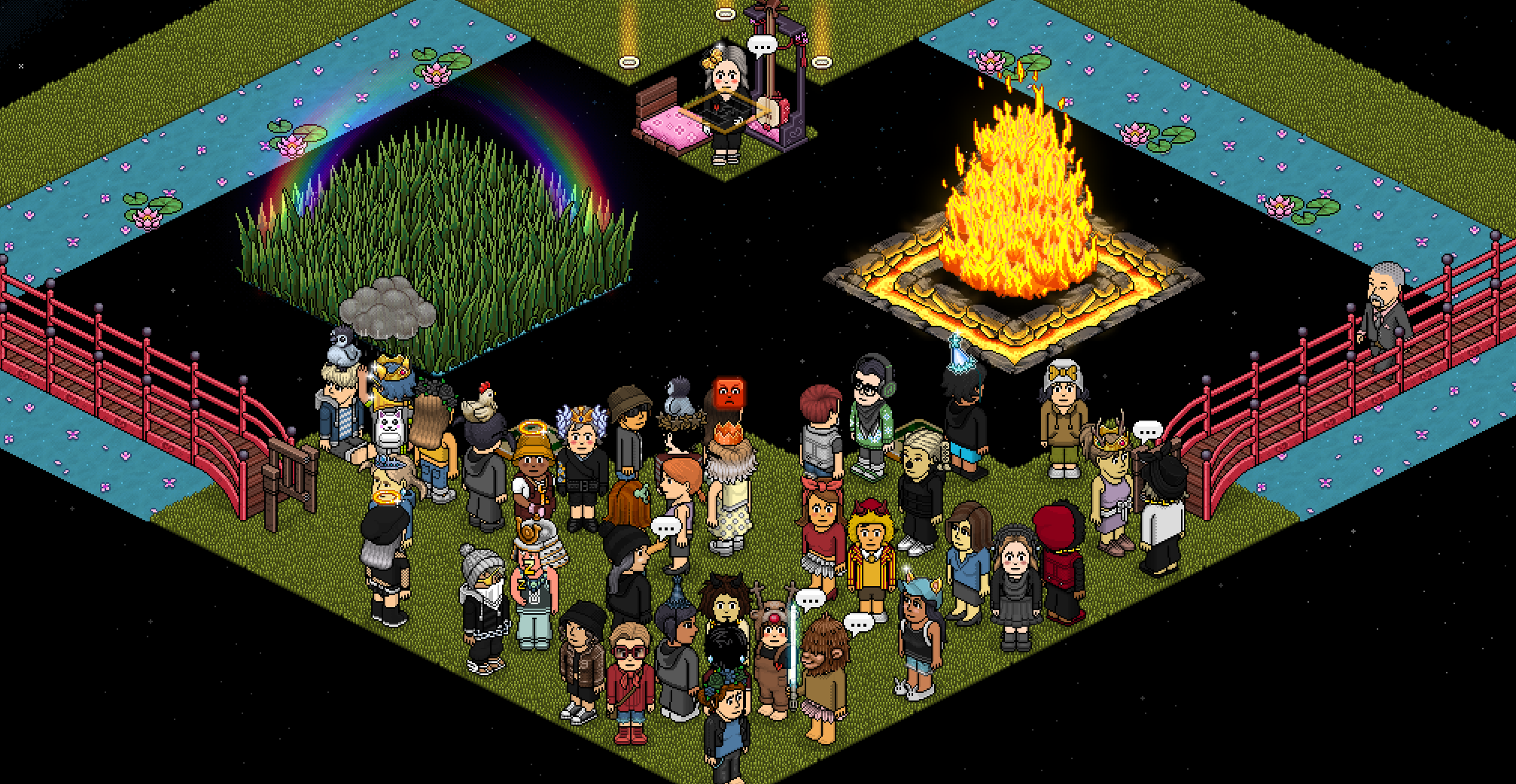 ---
That's all for our 104th edition of Weekly Bites - we will be back .
Remember, you can submit your own content to be featured in future editions of Weekly Bites and be rewarded for it!
For more information, refer to our "Introducing Weekly Bites" article.