Welcome to the 121st Weekly Bites!
Here we will recap everything that's been happening on HabboBites as well as feature user-submitted content.
If you would like your content to be featured in the next edition of Weekly Bites, simply click here.
Earn bites points for each content featured in Weekly Bites!
---
Canvas Madness
This month's canvas madness theme has just been announced over here and it's all about mental heath awareness! Don't forget that it is completely free to participate.
Under the what?
The rock!.. Just kidding, cue the music! It's time to showcase your underwater building skills with the HabboBites community and construct your ideal underwater home. Once completed, make sure to share a picture of your build on the feed with the tag #underwaterliving. For more information, check out the main article over here. And remember, fish are friends not food!
Poll
Last week we asked you "Do you think pineapple is an acceptable topping on pizza?" and here are the results:
Certainly - 23
Absolutely not - 5
*face palms* - 3
You offend me by asking this - 4
None of the above - 3
I must admit that these are quite surprising results! Who knew that our community was so accepting of fruit on pizza? A new poll question will be up shortly, be sure to answer and find out the results next week!
Do I hear John Williams?

Yes you do, cue the music again! In celebration of May the 4th (Star Wars Day) we are asking you to draw your favourite Star Wars character and submit it over on this forum thread. Everybody who participates will receive the Jedi lightsaber icon (designed by Stacey). What are you looking for, you ask?.. Well we were just informed that a secret council will also select their favourite entry and reward the winner 10 credits! Check out the forum article (linked above) for more information.
HabboBites Screenshots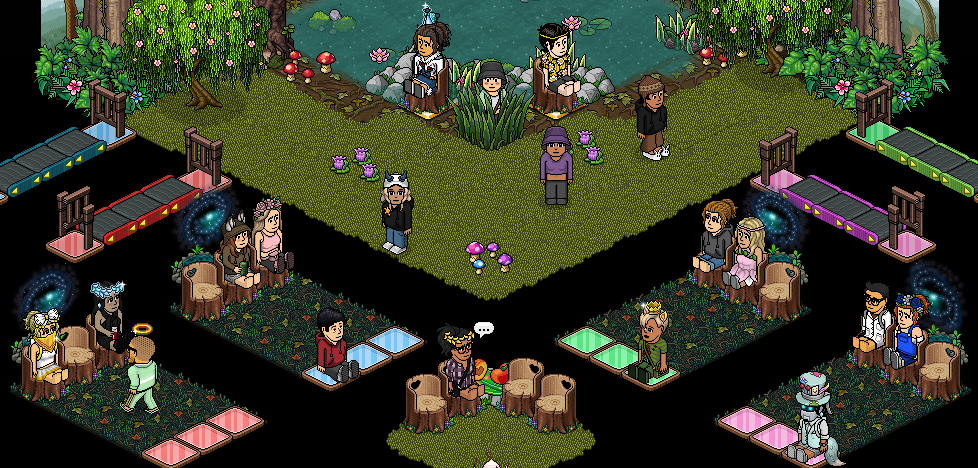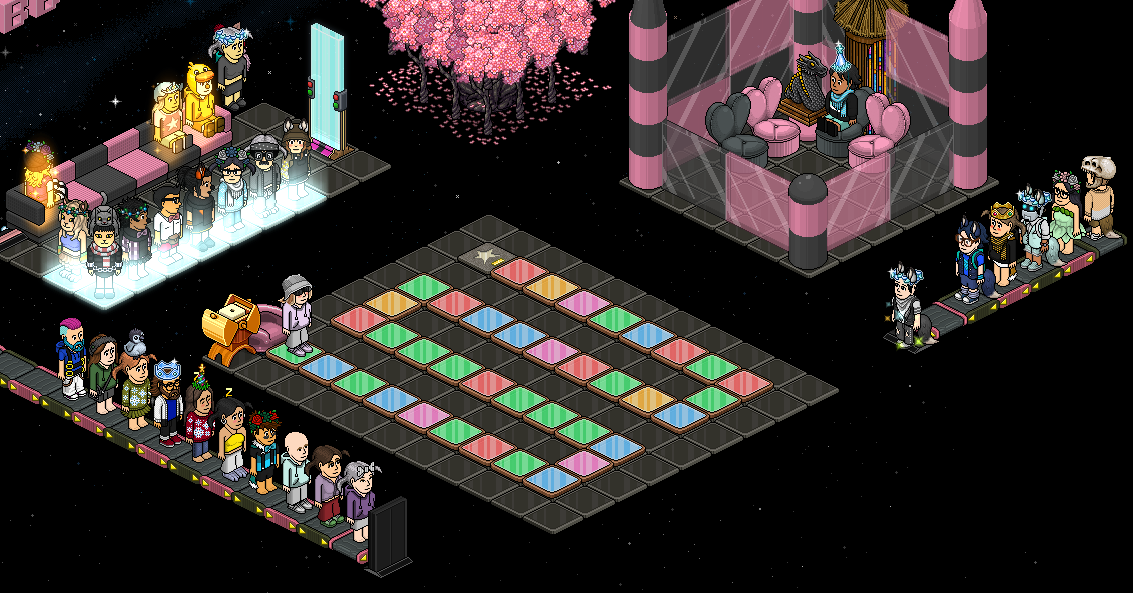 ---
That's all for our 121st edition of Weekly Bites - we will be back .
Remember, you can submit your own content to be featured in future editions of Weekly Bites and be rewarded for it!
For more information, refer to our "Introducing Weekly Bites" article.