Welcome to the 122nd Weekly Bites!
Here we will recap everything that's been happening on HabboBites as well as feature user-submitted content.
If you would like your content to be featured in the next edition of Weekly Bites, simply click here.
Earn bites points for each content featured in Weekly Bites!
---
Bake me a cake as fast as you can!

But please do not burn it! It's time to make the entire community break their season-dedicated diets again with this week's competition that tasks you to feature a picture of a delicious baked goodie on our fansite's feed! All you need to do is post a picture and a short description with the tag #WorldBakingDay2019 in order to pick up that sweet site icon and a chance to win a credit prize as well. For more information, check out the competion article over here.
Silly Speeches
This week's silly speech was submitted by Denise.

Fansite Lounge
We have completed our renovations at our Fansite Lounge and have installed a new game for you all to enjoy! Check out the article over here for more information and to see the brand-new username icons that are to be given to the top 3 competitors. Best of luck!
Poll
Last week we asked you "How much did you rage during our 50 Shades of Troll badge event?" and here are the results:
Not much - 10
Somewhat - 1
A ton - 0
Define 'rage' - 3
I have lost faith in humanity - 5
None of the above - 3
It is clear that most of us did not struggle or rage too much from our most recent badge event (with the exception of myself, of course). A new poll question will be up shortly, be sure to answer and find out the results next week!
HabboBites Screenshots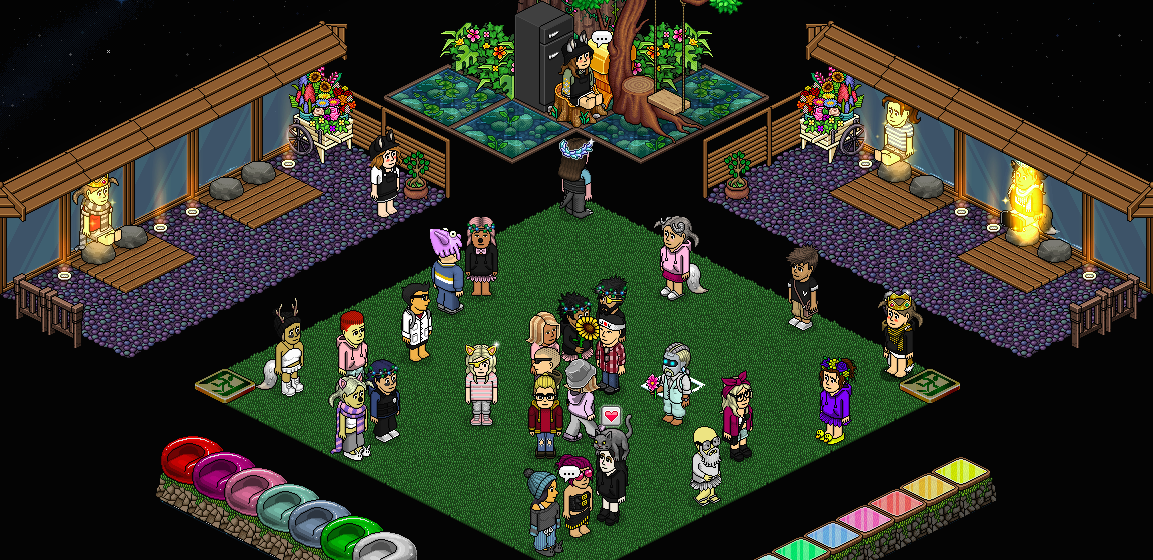 ---
That's all for our 122nd edition of Weekly Bites - we will be back .
Remember, you can submit your own content to be featured in future editions of Weekly Bites and be rewarded for it!
For more information, refer to our "Introducing Weekly Bites" article.