Welcome to the 127th Weekly Bites!
Here we will recap everything that's been happening on HabboBites as well as feature user-submitted content.
If you would like your content to be featured in the next edition of Weekly Bites, simply click here.
Earn bites points for each content featured in Weekly Bites!
---
Paging Captain Olimar!
It's time to collect your Pikmin! Wait, you're telling me that I misheard again? It's time to head on down to the parc/beach/dump/instagrammable locations for your picnics. All you need to do is to guess the secret password to the question on the competition article over here and share a screenshot of yourself in the room. All participants will receive a brand-new icon so don't miss out on the amazing opportunity.
Poll
Last week we asked you "Would you wear a flower crown to a music festival in real life?" and here are the results:
Of course! - 7
No way! - 2
Get some phenolphthalein - 5
*dances in field* - 6
None of the above - 2
Based on the results above, make sure to avoid everybody from the HabboBites community at any music festival as they are only there to be basic.. A new poll question will be up shortly, be sure to answer and find out the results next week!
"For desktop gamers only"
What does the quote above even mean? What's a desktop? Who is it directed towards? Who even said it? Stay tuned to find out.
HabboBites Screenshots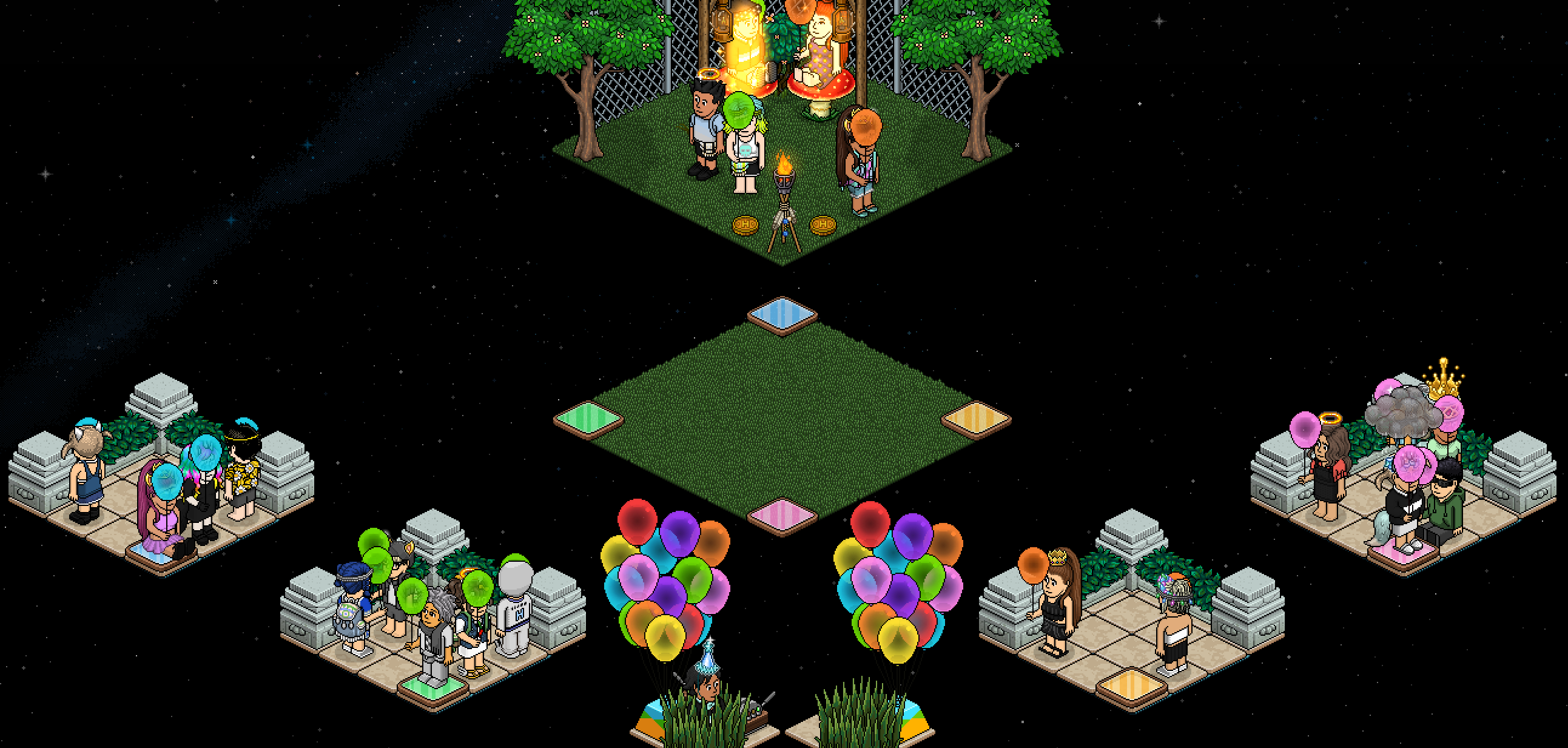 ---
That's all for our 127th edition of Weekly Bites - we will be back .
Remember, you can submit your own content to be featured in future editions of Weekly Bites and be rewarded for it!
For more information, refer to our "Introducing Weekly Bites" article.