Welcome to the 130th Weekly Bites!
Here we will recap everything that's been happening on HabboBites as well as feature user-submitted content.
If you would like your content to be featured in the next edition of Weekly Bites, simply click here.
Earn bites points for each content featured in Weekly Bites!
---
Poll
Last week we asked you "Do you enjoy fireworks?" and here are the results:
Yes - 18

No - 3
Sometimes - 8
Only on Tuesdays - 4
None of the above - 1
It's wonderful to know that so many of us enjoy the sound of tiny explosions occurring in the air. Stay tuned as we may be asking you your favourite viewing location in a future poll.. A new poll question will be up shortly, be sure to answer and find out the results next week!
Picture Punfect
This week's picture punfect was submitted by myself.

Happy Friday!

Wait, you're telling me that I misunderstood yet-another competition? Good thing I was fooled by a silly pun because this week's competition is celebrating none other than French Fry Day! Get your stomachs ready as you are tasked with sharing your favourite method of preparing everybody's favourite potato dish. All participants can pick up a delicious site icon for entering and can even stand a chance to win some other prizes as well. For more information, check out the main article over here.
Silly Speeches
This week's silly speeches were submitted by Denise.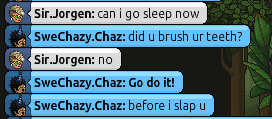 HabboBites Screenshots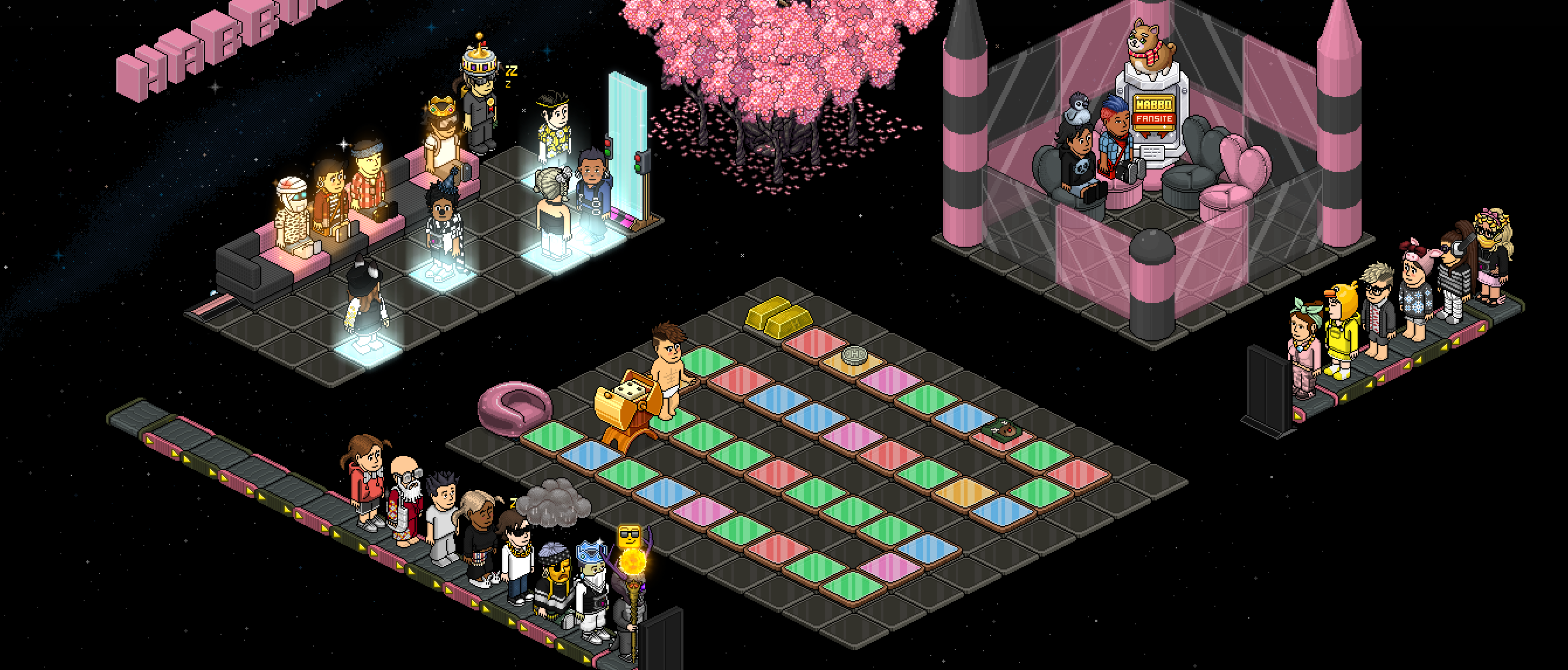 ---
That's all for our 130th edition of Weekly Bites - we will be back .
Remember, you can submit your own content to be featured in future editions of Weekly Bites and be rewarded for it!
For more information, refer to our "Introducing Weekly Bites" article.