Welcome to the 133rd Weekly Bites!
Here we will recap everything that's been happening on HabboBites as well as feature user-submitted content.
If you would like your content to be featured in the next edition of Weekly Bites, simply click here.
Earn bites points for each content featured in Weekly Bites!
---
'I never knew my father!'
Calling all Stephen Spielbergs and shark lovers alike! The ceremonious occasion is once again upon us and it reminds us to raise awareness of some of our favourite aquatic friends. We are obviously referring to sharks of course. All you need to do is share with the community on the feed about your favourite shark, an image or drawing of it, and some awareness tips for these creatures. Check out the main article over here for more information and don't forget that all participants will receive a really cute site icon!
Poll
Last week we asked you "During the weekend I enjoy..." and here are the results:
Sleeping - 14
Eating - 2
Socializing - 1
Being a hermit - 7
Playing video games - 5
None of the above - 0
The results are obvious evidence that most of our community enjoys chanelling their inner Snorlaxes solely during the weekend. A new poll question will be up shortly, be sure to answer and find out the results next week!
Canvas Madness
There's less than a day left to submit your entries for this month's ocean pollution awareness canvas madness competition. You can participate over here (it's completely free to do so) and you may even win yourself the exclusive site icon!
HabboBites Screenshots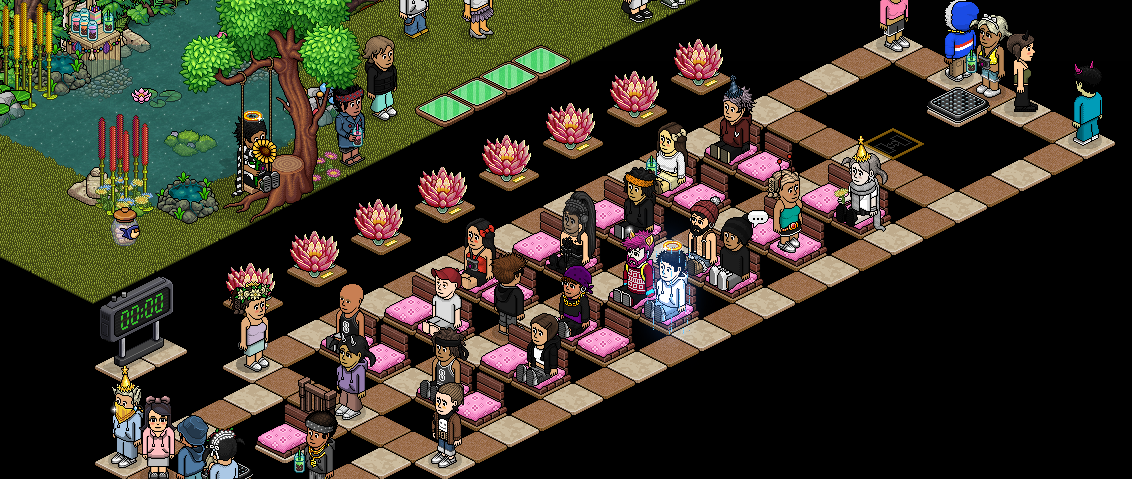 ---
That's all for our 133rd edition of Weekly Bites - we will be back .
Remember, you can submit your own content to be featured in future editions of Weekly Bites and be rewarded for it!
For more information, refer to our "Introducing Weekly Bites" article.