Welcome to the 139th Weekly Bites!
Here we will recap everything that's been happening on HabboBites as well as feature user-submitted content.
If you would like your content to be featured in the next edition of Weekly Bites, simply click here.
Earn bites points for each content featured in Weekly Bites!
---
One Panda, Two Panda, Red Panda, Blue Panda

That's the rhyme, right? And of course Blue Pandas exist, if not what are the other Pandas called...? Anyhow, this week's competition challenges you to put your observation skills to the test in a furni counting challenge! All participants will receive a really cute icon so don't miss your chance to participate. For more information, check out the competition article over here!
Poll
Last week we asked you "Pop quiz, what is the mitochondria?" and here are the results:
Pass- 1
False - 2
The powerhouse of the cell - 13
Pretty - 2
Most of the above - 1
All of the above - 1
Although most of you selected the correct answer it is evident that some of us still have some trouble when it comes to being Pop Quizzed. More trials are necessary to guarantee your success during the school year. A new poll question will be up shortly, be sure to answer and find out the results next week!
Delicious Delights
Calling all food enthusiasts, it's time to send in your submissions to our newest segment here at Weekly Bites! All you need to do is send in a picture and a short description of your dish(es) in order to earn yourself some Bites Points. Our tastebuds are tingling in anticipation!
HabboBites Screenshots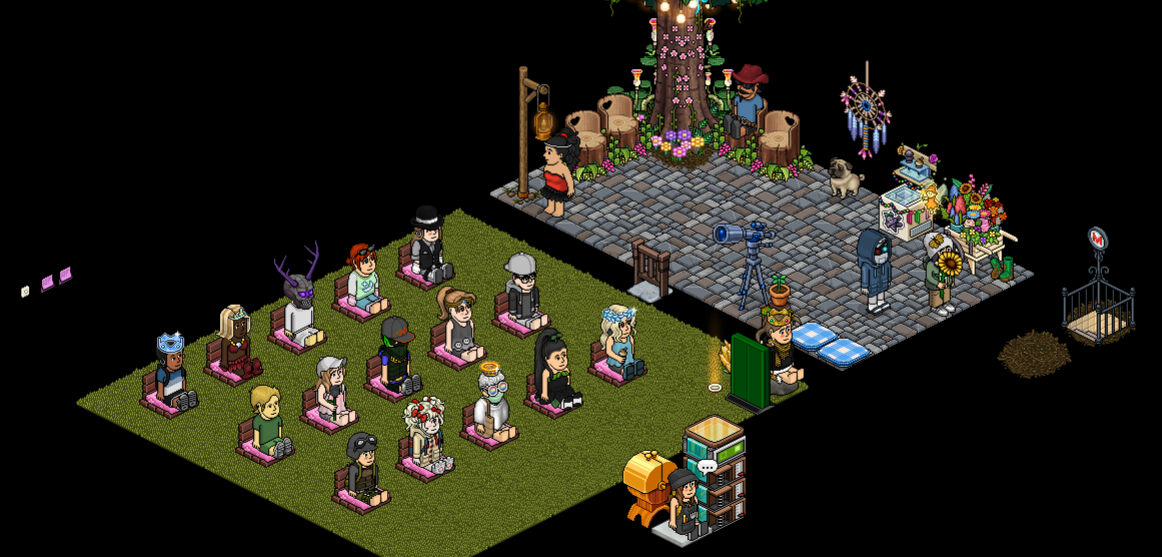 ---
That's all for our 139th edition of Weekly Bites - we will be back .
Remember, you can submit your own content to be featured in future editions of Weekly Bites and be rewarded for it!
For more information, refer to our "Introducing Weekly Bites" article.