Welcome to the 81st Weekly Bites!
Here we will recap everything thats been happening on HabboBites as well as feature user-submitted content.
If you would like your content to be featured in the next edition of Weekly Bites, simply click here.
Earn bites points for each content featured in Weekly Bites!
---

Guide Achievements
We are launching a new feature here at HabboBites which will allow you to mark the available guides that you have completed! You can check out more information about the icons available over here. Don't forget that you are only able tomark a guide as complete once you have the badge, and the first person to complete the guide can score themselves an awesome site achievement. A special thank you to Audemars for designing all these rewards!
Go Go Power Park Rangers!
We are searching for park rangers to join our squad (that may or may not be for a superhero team) and would like to hear what you would do as a park ranger. Head on over to the competition article over here for more information and how to participate.
Canvas Madness
This month's Canvas Madness theme has been announced and it's celebrating Singapore's National Day! Check out the article here for more information on our completely free canvas design competition!
Zen the Architect!

After many weeks in Audemars' Build Series II, featuring outstanding entries from many competitiors, a new champion has been crowned! If you can't tell by the title of this segment, the winner is Zen! All the other awesome entries can be viewed in the creations section of our fansite. We would like to take this opportunity to thank everybody for participating and Audemars for coordinating another amazing building competition.
Poll
Last week we asked you "Have you ever swam with Sharks or Dolphins?" and here are the results:
Yes - 8
No - 12
I wish! - 10
I'm scared! - 3
None of the above - 4
It seems everybody is divided by this week's poll question. Perhaps it would be different if Sharks were not involved? A new poll question will be up shortly, be sure to answer and find out the results next week!
Shark Week Results
In the previous Weekly Bites article and in celebration of Shark Week, we asked you to submit a funny shark GIF for a chance to win the 10c grand prize! After reviewing all the entries carefully, the judges have selecting a winner. The winning entry is...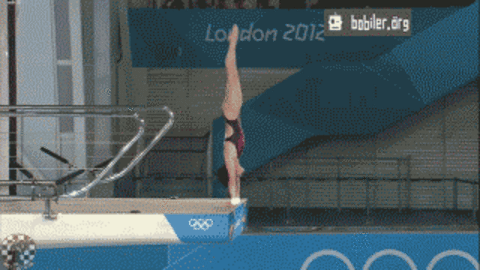 Thank you to Sary for submitting the GIF above! Everybody who entered will receive the Ring Buoy icon, thank you for participating. Until next Shark Week!
---
That's all for our 81st edition of Weekly Bites - we will be back .
Remember, you can submit your own content to be featured in future editions of Weekly Bites and be rewarded for it!
For more information, refer to our "Introducing Weekly Bites" article.