Welcome to the 83rd Weekly Bites!
Here we will recap everything thats been happening on HabboBites as well as feature user-submitted content.
If you would like your content to be featured in the next edition of Weekly Bites, simply click here.
Earn bites points for each content featured in Weekly Bites!
---
Food Fiesta

Time to brush the dust off your cookbooks and check your gas lines as it's time to celebrate Singapore's 53rd birthday with an awesome new campaign here at HabboBites! To begin your feast, head on over to the Bites Shop and purchase a Campaign Pack (pictured below and completely free) in order to begin participating. To score your team some savoury points, check out the campaign article for more information on all the delicious activities and rewards to be obtained.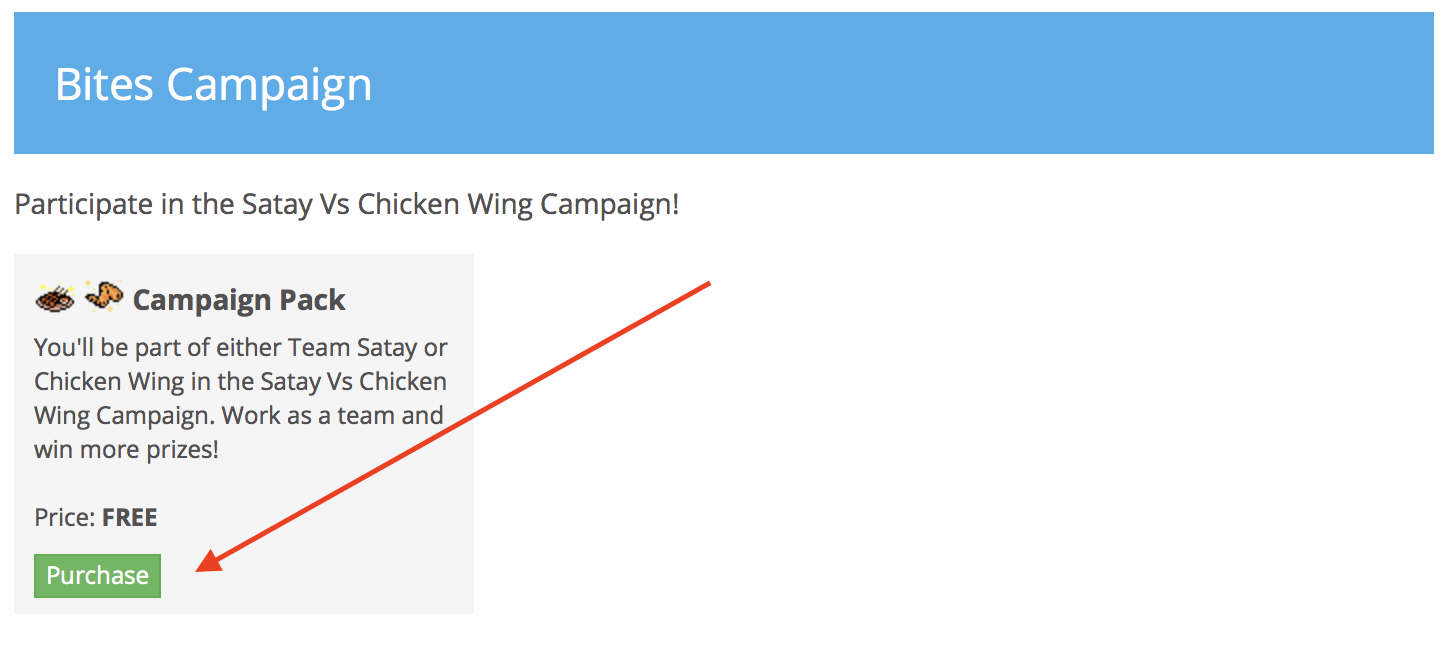 Silly Speeches
This week's silly speech was submitted by Rachy.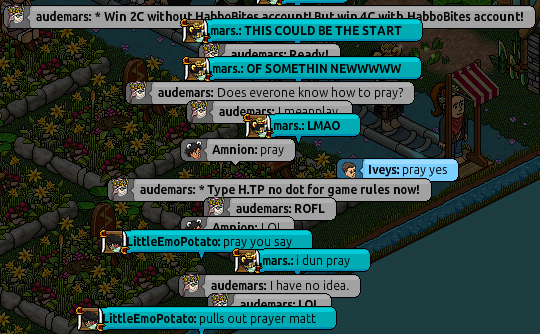 Keep calm and carry on

Are the auto games stressing you out? Are you looking for a calm and relaxing way to score your team some points? Well look no further! In celebration of International Relaxation Day, this week's competition at HabboBites gives you the opportunity to spread some relaxation techniques to the community. Hover on over to the article here for more information and how to participate!
Poll
Last week we asked you "What temperature is 'cold' for you?" and here are the results:
Less than -10 C - 5
Less than 0 C - 13
Less than 10 C - 13
Less than 20 C - 9
All of the above - 7
None of the above - 1
To the one person who voted 'None of the above', I believe we are all curious to what temperature you consider 'cold'. To those of you who voted 'All of the above', my one question for you is: HOW? A new poll question will be up shortly, be sure to answer and find out the results next week!
Fashion Frenzy
Time for more Japanese-inspired fun, the theme for next week is "Anime Villains" so get creative and start dressing up!
Konichiwa Japan!
Book those flight tickets, grab your passports, and convert your money to Yen, as HabboBites will be taking you on a dream vacation to Japan very shortly. You definitely don't want to miss this awesome opportunity.
HabboBites Screenshots



---
That's all for our 83rd edition of Weekly Bites - we will be back .
Remember, you can submit your own content to be featured in future editions of Weekly Bites and be rewarded for it!
For more information, refer to our "Introducing Weekly Bites" article.