Welcome to the 95th Weekly Bites!
Here we will recap everything thats been happening on HabboBites as well as feature user-submitted content.
If you would like your content to be featured in the next edition of Weekly Bites, simply click here.
Earn bites points for each content featured in Weekly Bites!
---
Sweat away the stress!
It's time to share your stress-management tricks and promote some rest for your mind, brains, and soul in our latest site competition! Check out this article here for more information and anybody who participates will be winning a really cute brain icon.
Canvas Madness
A new theme for canvas madness has just been announced and it is celebrating the upcoming American Thanksgiving holiday! Check out this article for more details and how to participate (it's completely free).
Poll
Last week we asked you "Are you excited for Halloween?" and here are the results:
Yes - 9
No - 1
Duh? - 2
Do you mean Christmas? - 28
None of the above - 1
Well that's not suprising.. A new poll question will be up shortly, be sure to answer and find out the results next week!
Comfy Cushion

What a comfy cushion! Perhaps we could pool all of our credits together so we could afford 600 of them? Stay tuned for more details.
HabboBites Screenshots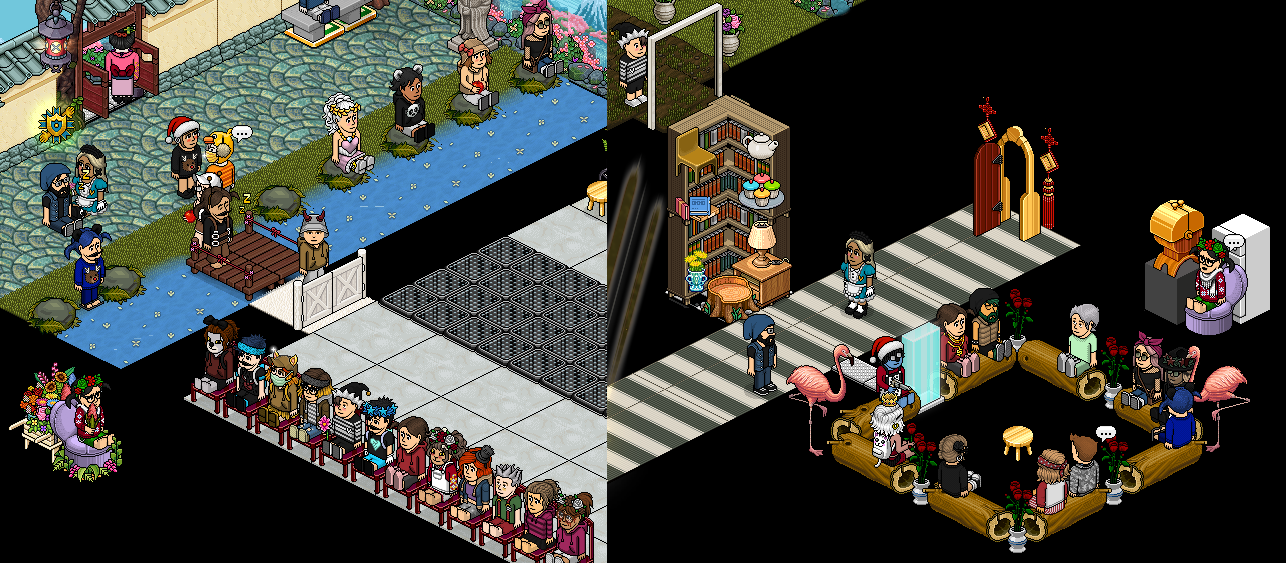 ---
That's all for our 95th edition of Weekly Bites - we will be back .
Remember, you can submit your own content to be featured in future editions of Weekly Bites and be rewarded for it!
For more information, refer to our "Introducing Weekly Bites" article.