Summary
In total, we had 46 unique entries for the 'Why Habbobites' write-up and 55 unique users who completed the in-game 'Whats Down The Hole?' competition. That makes 67 unique participants in the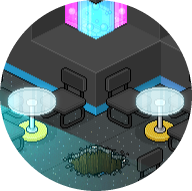 Habbobites 4, 000 Registered Members Site Competition, a significant jump from the 1, 000 Registered Members Site Competition back in July 2016.
Lets also appreciate the other E&C (Engagement and Competiton) staff members who helped out with this site competition - Larry, Harriet, Seth!
---
Individual Winners

'Why Habbobites' 14-day HC Box Winner - Galaxy
Unlike the other prizes, Galaxy was specially handpicked by an impartial guest judge to be the winner of the 'Why Habbobites' write-up. You can read her entry, as well as all the other entries below.

'Whats Down The Hole?' Unreleased Arcade Profile Background Winners - Angel, sbstransit, Toast
With the odds of 1/55, they managed to grab themselves an unreleased arcade profile background! This background will only be available in the future via the luck-based Festive Gachapon.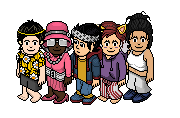 'Whats Down The Hole?" Sack Winners - Traced, Kateyy, JunZ12, Josh, Seth
With the odds of 1/55, all of them managed to win a 20-credit Habbo Sack each! Well done to all the sack winners.
Why Habbobites?
We asked you why did you stay with Habbobites or what did you like about the fansite. Here are the responses!
PotatoPower - I've stayed with HabboBites cause I felt the sincerity of FunkyHabbo as he was making this site happen. All the features he made were all interactive and encourages the community to share their creativity and talents. Not only that, everyone is so friendly and kind to one another. :)) I've made tons of friends whom I still talk to after being on here for so long :) I hope everyone stays cause I really like HabboBites alot :D
Felidae - idk
refiragon - i remembered joining habbobites on the 15th of may and I was afraid of being a DJ because i do not sound good. However i was given a chance to be part of the team and started my show! Due to my love for music, i hosted 36 shows in my first week, the listeners gave me courage and the confidence on air. I feel like i am part of this family as we are on discord 24/7 and every time when you need someone they will be there for you. Not only the team, the listeners as well, without them, I wouldn't be vocal and shy. They are spending time and effort tuning in to me, in return i gave them a shoutout because they turned me into someone I never imagined I would be today. Thank you HabboBites for giving me the opportunity!
Resorted - i love daddies larry and edolas with their big muscles and 6 packs :) <3 Gym junkies x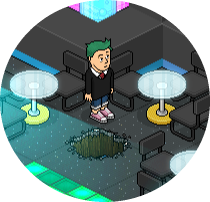 Merv - an open place for me to share concussloke fanfiction xx :) Daddy central i love habbobites
Earcandy - HabboBites' dedication to bring fun, laughter and joy to Habbo Hotel. The beautiful members and staffs in HabboBites bring joy and laughter in their events. Their dedicated radio listens well to the habbobites members and others' song requests.
Hurricane - Habbobites is the best fansite! Still remembered when it first opened. It was like our own Asian fansite which was so cool. Many friends who were from Singapore, Malaysia and Australia joined. It felt like home and there were not much drama then! Habbobites have come a long way. Thanks for all the fun and memories! :)
Edolas - Everything
Princehooligan - I love the community I guess! I stayed because of the friends I've made. So easy to make friends here.
IAmReallyBored - The people.
ChocoPizza - The community in habbobites! :D
greker230 - I love how the staff are always so interactive and funny, and most importantly people from my timezone! Singapore! :D So glad we still have at least a fansite that still has Singapore players :D Keep it Singlish too! And how you all do not just restricted to playing only english songs! :D Way to go Habbobites! Congratz once again on 4k members! :D
Kellz - I love that HabboBites is very different compared to other fansites and the staff is pretty awesome.
Fari - What really makes members stay is the community itself. I have never been super glued to a fansite before until a friend of mine kept telling me about Habbobites, that friend being Seth. I've always admired the site due to it's amount of modesty but I've never realized it's true potential as a community. Habbobites started off small and then grew to something quite common to hear when someone mentions "fansite". The right people were hired for specific positions, the artwork is amazing, and the members are quite dedicated there is just too many reasons! This message is goes out to everyone at habbobites for making beginners like me immensely satisfied :)
Katherine - Everyone is so friendly, no one thinks they're better than other people. The fan site doesn't show off like other fan sites do. AND MOST OF ALL THEY ARE AMAZING AND EVERYONE HAS FUN NO MATTER WHAT!!!
Xenid - I love the site's layout, it is clean and user friendly. That is what made me stay.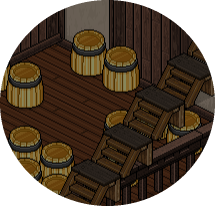 Daryl - What I love about HabboBites is that even though the site had become unofficial, there were people that stayed in the community and supported it to this very day. I joined Habbobites around August but this was also the time I stopped playing habbo. Around very early February I came back to habbo and wanted to re-join a fansite again and I decided to come to Habbobites. Until this day, I don't regret any bit of it and hope the site sticks around for a while.
Galaxy - HabboBites is the only fansite which gives me the warmth, love and laughter ever since it was born. Furthermore, it gave me the sense of patriotism as it has been long since users from the SG/MY/PH community had the courage to step up their game by creating a fansite dedicating to our small yet loving community and also, to serve to the international community. Despite having to deal to certain failures, it still made me stay because that was where I have found many great and true friends who are willing to stick by me through thick and thin.
sbstransit - I love the DJs in Habbobites, the various campaign and the friendly staffs we have here!
Droube - Thanks for everything I've been in your team for 5 months or more and it's a lot of fun for me without you I would not have the idea to be a DJ and for you to pixels you are great!
En - The thing that i love about HabboBites is how we can make friends so easily to be honest. Many of us on habbobites are friends with one another! Also, how tons of our cliques are made up of people who joins at the same time as you did. (that's what i've noticed!) I also love how Habbobites has BitesVision where Habbobiters can show off their talented voices! wew~ I am impressed with them!! wee woo wee! & the amount of love everyone show to the current DJ C:
Polo. - Habbbites is Love, Habbobites is Life
michaela6702 - In gratitude because of the genuine generosity of habbobites, i continuously enjoy to serve habbobites through active participation and support!
-jed - astounding service of habbobites did not fail to show generosity, amiable staff and amusing organized events contributes a lot to its prosperity, I admire all the undeniable efforts to keep people live happily, habbobites keeps habbo alive, truly!
madisxn - They've chained me to Habbo and won't let me free. Help!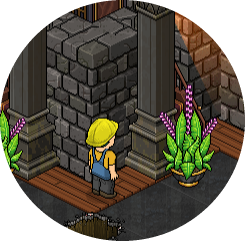 Harriet - who would of thought habbobites would be a place that I would be calling home
paddleboard - I stay because I truly enjoy the friends I have made and the people I got to meet through this site I otherwise would have never even said hi to! The majority of people are actually really sweet and it warms my heart when I get to have conversations with them. No matter what happens, I am happy I gave this site a chance and it will now forever hold a special place in my heart!
Its.Dino - I love the community and how friendly everyone is around you! I've worked at many other fan sites and people don't accept you as easily as the members of Habbobites do! When I was working at HabboBites, Jason gave me an opportunity to work with the builders team creating live badge events. My number one goal was to create a badge event on Habbo. There's so many opportunities and such a large family on HabboBites. Every bit of this fan site is due to FunkyHabbo, JASON!!
muddyshorts - The most amazing people you meet here! I wouldn't want to be in any other fansite community :)
JunZ12 - I Love To Stay At HB cuz I had More Friends Even I didn't always login still Habbobites FAM :)
BryanYH - The friends and community here. Even though sometimes ok there are abit dramas but the community still friendly tbh and its smaller so we're bonded easier. Plus im mod :DDD i like this position which i can send infractions ;)) LOL
Unresourced - I love that HabboBites is a huge community of friends & we're basically family. We can all be open with each other and ask questions and we can get an automatic response that will definitely help. I love that the community is so caring and filled with fun activities, including this. How we treat each other with respect and like family, and most importantly how we're accepting of one another and I love how I can slowly watch this community grow. I love HabboBites so much !! they're such a cute and welcoming community I'd love to stay and be apart of <3
KrushGear - i love funkyhabbo and funkyhabbo made me stay.
valeriehyh - I love Habbobites because the people here are nice :)
Kateyy - Well, I just joined this on 31st of May, Lucky date, haha! Well, HabboBites has a lot of friendly and active users and DJs and whatnot, unlike many other fansites I have joined. Also, it's all so cute and interesting! We get coins and we get to use it on cool features, we can post stuff, there's blogs! I mean, wow! And, we can colour our name, reply to people, jeez. This is overall awesome so far, and I hope I can make new friends :D
CheekyFluffa - While I haven't been a prominent member, I love the community, it is all so positive! Every HabboBites event that I attend is always welcoming, and I've met some of the best people through HabboBites. Thank you!
katrina578 - it gives me a surreal feeling of happiness playing habbo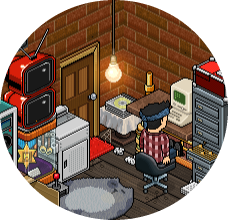 humprey - Cause simple i love habbobites so much compared to other fansites :) wow its been a long time ive been sticking here.. haha love it
Kerzy - DJ Kerzy!
Seth - The loving and amazing community!
Queenhollows - Everything is fair here no matter new or old
Demi - Everyone here is all so friendly and kind :3 It's a really fair fansite if I have to compare to the rest. I just love it here c:
Angel - Definitely the heart warming community (esp funkyhabbo) and the unique site layout! Also the icons and site achievements are top notch
NurseryGrimes - Resorted sexiiii asssss made me stay he looking like a 5 star meal
wonhimanhimanhi - Kord made me listen to Habbobites' radio and join your events <3
Kreasa - I know loads of people here and therefore it's harder to leave this site.

Also a shoutout to everyone who completed the in-game 'Whats Down The Hole' competition -
prefectloke ::sunny:: Traced, edolas Xenid Muddyshorts, tabulations marrelpunk Kingdoms. resorted -Demonism- angelc: .::.Hurricane.::. bubblehaylin246 LalaLandXDD Biasedly .:Hot.Guy101:. EarCandy vaporating results! Youthfully Valeriehyh97 Unresourced andricxqr -LexyyG- Kateyy.: avcdos michaela6702 katrina578 -d0ughnuts -Jed ql Taiwanasian Polybotes JunZ12 Princehooligan XI :@.Demi.@ ChocolateFudge. Paddleboard Jaesus guitarenchi refiragon Dipthroat Kreasa FFVAM21 KateKateee jamesvip27 E.r.i.c.k! inclusiv -SBSTransit cxtlin Its.Dino IAmReallyBored
All prizes will be credited no more than 48 hours after this article.
Thanks for the participation!