Can you pull the crocodile's teeth out before you get bitten?
---
Step 1
Say "!Line" to enter the queue and wait patiently for your turn.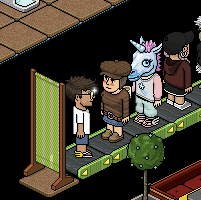 Once in the game, flick the switches to pull out the teeth. You have to successfully flick 9 switches while avoiding 2 switches that will tele you out. You have 1 minute to complete this to receive your badge!