These hippos are hungry!
Come play the second game by the Board Games Club and earn yourself a badge.
---
Step 1
Queue in either one of these teams.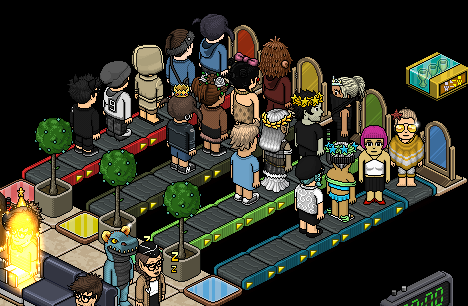 Once in game, you have 1 minute to collect 15 red blobs.
Walk up and down your platforms without falling off to collect the red blobs. If you fall off you will be sent back to the waiting area.
Walk on the platform again once you have 15 points to receive your badge.