It's Habbo's Fav Game
Get your matching game on!
---
Step 1
Enter this teleport.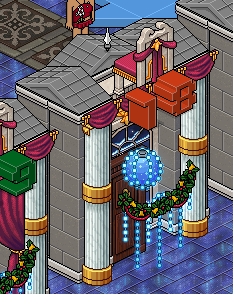 Step 2
Wait in the queue patiently.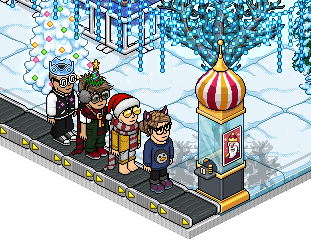 Once in the game, you have 1 minute to match the elves in the arrangement given.
Step on a tile to make it orange. Afterwards, you must step on the tile that corresponds with the matching elf. If you match two elves correctly, the tiles will both turn green.
If you match any of the elves together incorrectly, all your progress will be reset.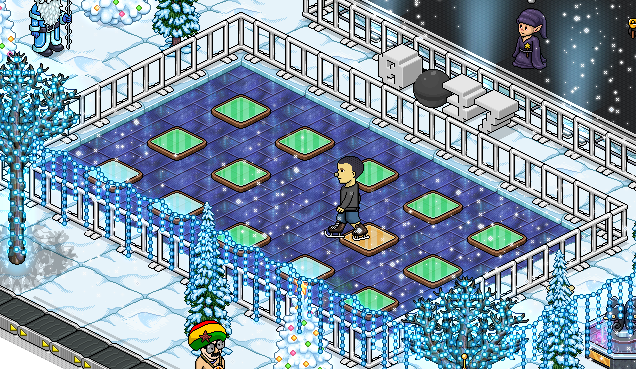 Here are a list of possible combinations for referencing:
Pattern A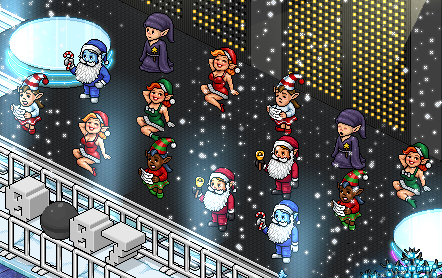 Pattern B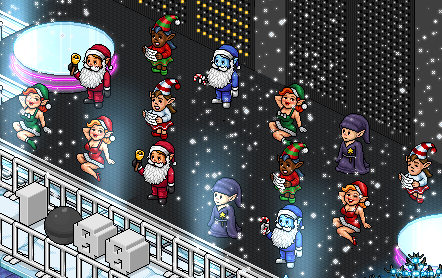 Pattern C
Once all of the elves have been matched, you will automatically receive your badge and item!