Help save the palace!
What you doing with that stack tile though.
---
Step 1
Enter this teleport.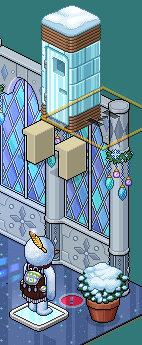 Step 2
Wait in line for your turn.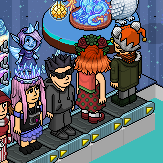 Once in the game you have 40 seconds to complete the following.
Flick the switch beside you and step on the colour tiles when they turn blue to get to the arrow tile at the end. You have to do this three times.
If you step out of the colour tiles or on anon-blue colour tile, you will teleport back to your seat.
Once done, you will receive your badge and vials.
Here are the possible combinations: