Time to take the portal back to your childhood!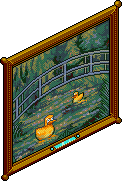 The movie that made us shed tears deserves a little recognition, time to spice up the cast!
Activity
• Give one of the Toy Story Characters a complete make over!
• You may pick a character from Toy Story 1, 2 & 3.
• Pixelart, digital art and hand drawings are all accepted.
---
Rules
• One entry per person, multiple entries will be invalid.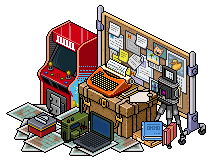 • Stolen art will be an auto disqualification.
• Post your entry on the feed with the tag #MakeOverStory
• Entires that are submitted without your Habbo information will be disqualified
• Entries & posts that are deleted before the username icon or site achievement is given out will not be awarded the icon or achievement
• Deadline - 29 April 2018 11:55PM GMT +8
---
Prizes
• 1st Prize - 20 Credits & 20 Bites Points
• 2nd Prize - 10 Credits & 10 Bites Points
• 3rd Prize - 5 Credits & 5 Bites Points
All participants will receive an exclusive username icon.

---