Orchard Central is one of the malls located in the midst of Singapore's shopping district @ Somerset MRT. Many tourists do come by to shop and dine with the diverse range of choices available here. An image of the exterior from Google: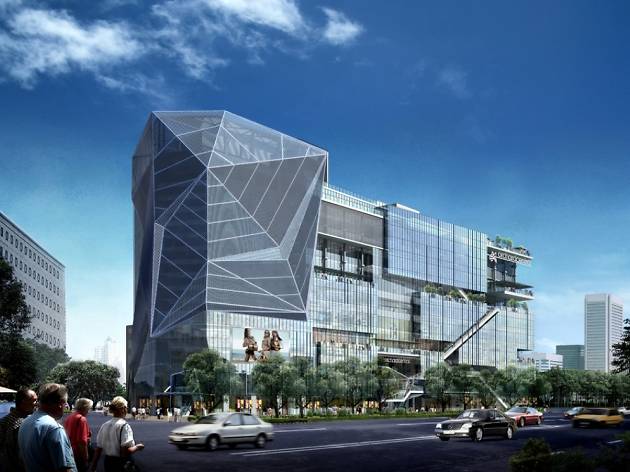 First off I went to Lady M, a famous confectionery shop from New York City and Los Angeles! During the peak hours, getting in Lady M's would be a hard feat. due to the long queue and amount of reservations made. I tried the signature cake Lady M's Mille Crêpes along with the classic Strawberry Shortcake. (I've also ordered a cup of apple juice)



Personally, I'm not a fan of cakes but these are definitely light and refreshing! It is not very sweet and the cream is not too thick or overwhelming on the taste buds. Normally, when you drink fruit juice after consuming something sweet, the juice will taste sour. However, its doesn't happen for Lady M's case. The apple juice tasted real sweet as usual.

The interior design's elegant and spacious. I'll definitely recommend Lady M if you want to take your date out for some confectioneries.

Next, I went to Kanshoku Ramen Bar @Orchard Gateway which is connected to Orchard Central. I got this off Google:



I ordered the Signature Kanshoku Ramen and my mom ordered Black Garlic Ramen. One thing that stood out to me while I was ordering was that I could choose the texture of the noodle; soft, normal or hard. Overall, the ramen tasted great. The broth was thick and savory, it was not salty. The Chashu pieces were tender and it ain't too fatty/oily. My mom did comment that the Black Garlic pieces were bitter so do look out if you're heading down!



In short, I had a great day shopping and dining at Orchard Central.

If you are curious about anything else, do leave your comments down at the reactions column!