Welcome to the 108th Weekly Bites!
Here we will recap everything that's been happening on HabboBites as well as feature user-submitted content.
If you would like your content to be featured in the next edition of Weekly Bites, simply click here.
Earn bites points for each content featured in Weekly Bites!
---
It's a date!
And perhaps it is with Funkyhabbo? Or any other individual of your dreams.. All you need to do is build or create your perfect date for Valentine's Day and you can score yourself some awesome prizes. For more details check out the article over here. But seriously, somebody better take Funkyhabbo out on a date.. We will even throw in a free block of Parmesan cheese!
Canvas Madness
This month's canvas madness theme has just been announced over here and it is celebrating, as you guessed, the month of love that all single people have grown to despise! Do not forget that it is completely free to participate.
Poll
Last week we asked you "Are you mentally prepared for your CNY reunion dinner?" and here are the results:
Uhh... - 3

Nope - 4
Sure..? - 4
Never - 6
I'm ready to cry - 7
None of the above - 11
We hope that everybody who celebrated Chinese New Year had hopefully-successful family reuinion dinners this year! Remember that you're in it for the food (and the money). A new poll question will be up shortly, be sure to answer and find out the results next week!
Silly Speeches
This week's silly speech was submitted by myself.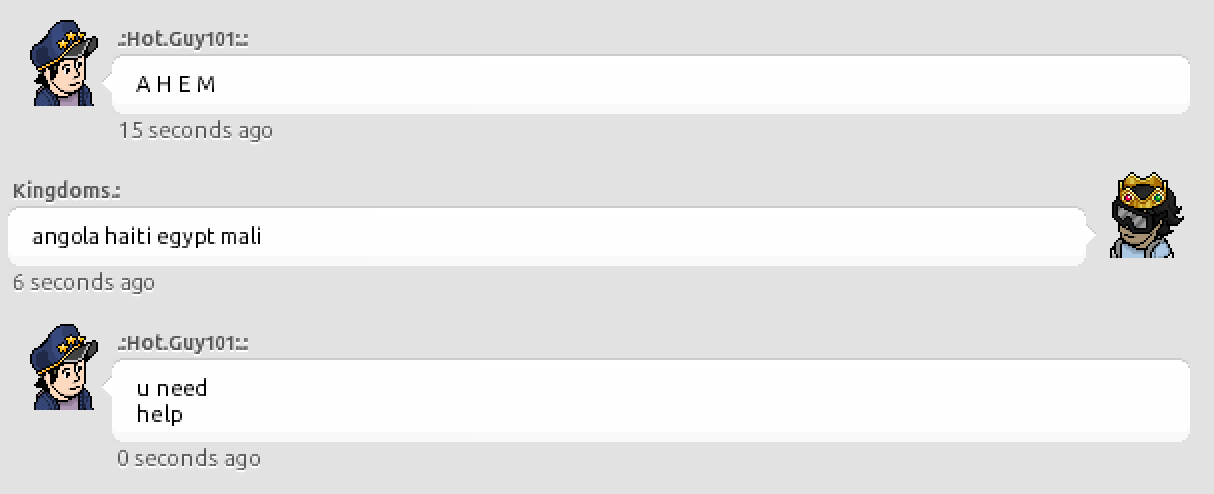 Member Spotlight

In anticipation of next week's holiday, I had the opportunity to have quite the intersting conversation with Aurelli, an expert in all aspects of romance. I begged her to share with our community some tips on successful dating interactions. She eagerly replied: "You must laugh at their jokes and order them a plate of fries, and if they show you a picture on their phone, never swipe to the left!" It is clear that many of us will have to drastically change our lifestyles to accommodate her recommendations. I asked her if she had any other hidden talents up her sleeve and she answered: "I like photoshopping stuff using Microsoft Excel, building habbo movie themed rooms and karaoke singing." Clearly, her expertise has no limits.
You can check out her profile here and stay tuned for another Member Spotlight next week!
HabboBites Screenshots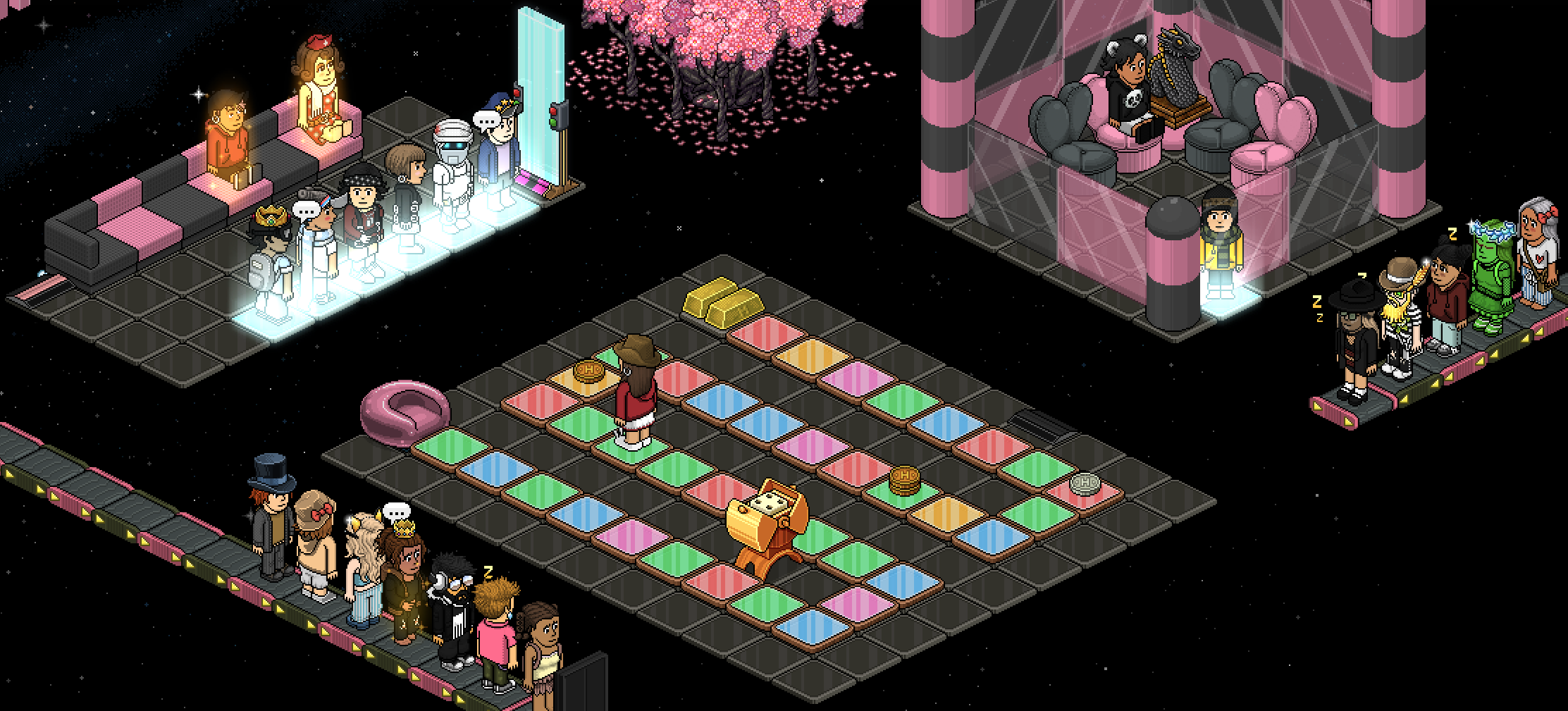 ---
That's all for our 108th edition of Weekly Bites - we will be back .
Remember, you can submit your own content to be featured in future editions of Weekly Bites and be rewarded for it!
For more information, refer to our "Introducing Weekly Bites" article.