Welcome to the 109th Weekly Bites!
Here we will recap everything that's been happening on HabboBites as well as feature user-submitted content.
If you would like your content to be featured in the next edition of Weekly Bites, simply click here.
Earn bites points for each content featured in Weekly Bites!
---
Member Spotlight

As the time until Valentine's Day is rapidly diminishing, I figured it was necessary to understand how one of HabboBites' newest staff members, Rollands, was able to quickly captivate almost the entire community. I asked him to share with me his strategy, to which he replied: "I'm innately charismatic, irresistably charming on air and dangerously sirducktive on Habbo. Also, I am hella cute in real life, just ask Funkyhabbo!" In a similar fashion to many other interviews I have held so far, my jaw dropped in absolute shock. He even used a pun! I asked him to share with me his thoughts on being added to a Wall of Shame. He replied: "No, paint my name on it. In fact, I AM the wall of shame!" I stared blankly ahead after hearing his answer and even while I was processing this response he added further: "Please go thru my manager Funkyhabbo for appointments in the future!"
You can check out his profile here and stay tuned for more Member Spotlights in the future!
Random Recommendations
Heather by Quite Like Pete
I'm not biased because user muddlets is in this band but the song is actually excellent! It's a bit explicit but I enjoy it a lot and the lyrics are a bit sad but still catchy!
This week's random recommendation was submitted by Jamie.
Poll
Last week we asked you "Have you ever had a secret crush?" and here are the results:
Yes - 23
No - 5
Does food count? - 6
Does DJ Robot count? - 6
None of the above - 2
Good thing some of us are not ashamed to share our undying love for HabboBites' hardest working staff member! A new poll question will be up shortly, be sure to answer and find out the results next week!
It's time for a chance!
It's time to reveal to the entire community who you desire to chance this season! There are no excuses as a super cute Jar of Hearts icon can be scored by participating and all you need to do is share a picture along with a description on the feed. For more information, check out the article over here.
Silly Speeches
This week's silly speeches were submitted by Jamie,


Princehooligan,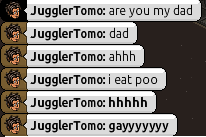 and Jamie again.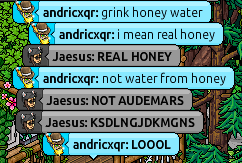 HabboBites Screenshots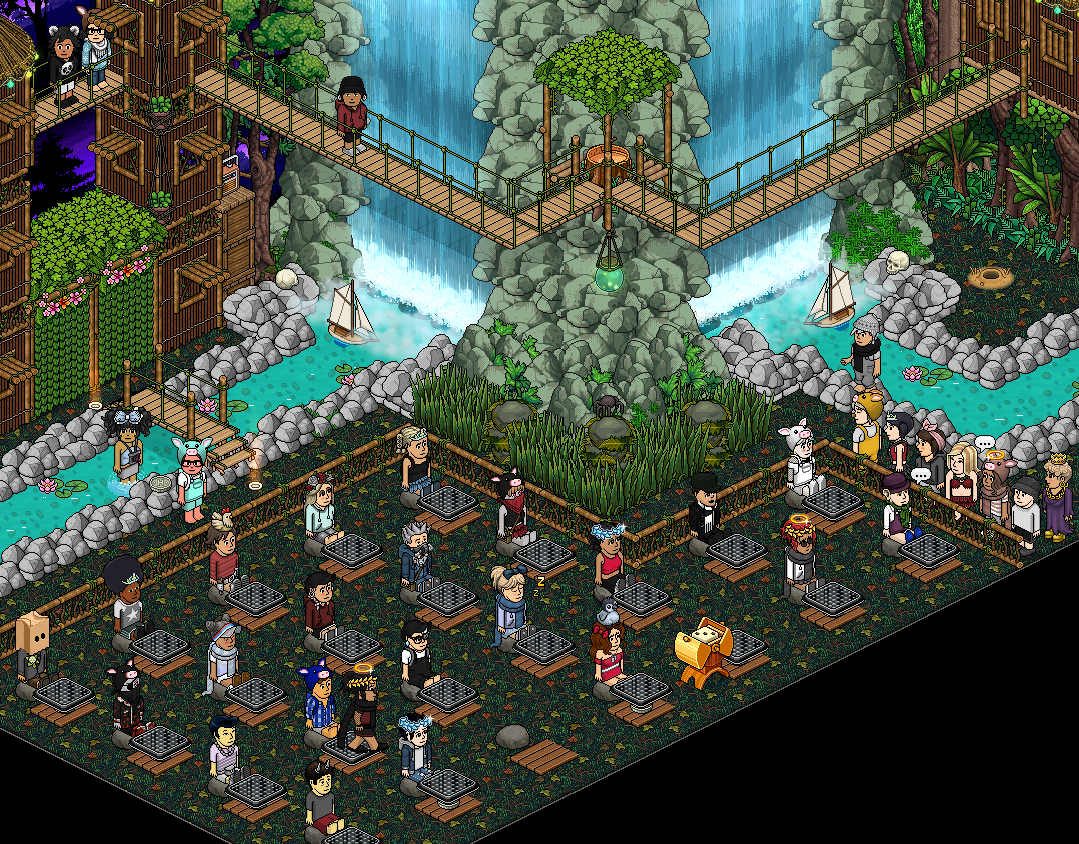 ---
That's all for our 109th edition of Weekly Bites - we will be back .
Remember, you can submit your own content to be featured in future editions of Weekly Bites and be rewarded for it!
For more information, refer to our "Introducing Weekly Bites" article.